So, we all know the Dao Symbol,
the 2 Flames, which hold a tiny pice of the opposite force inside them,
and manage to balance each other out completely.
now, we've discussed before, that the real power get's accessable once those unite.
What isn't discussed out there, is the next stage,
the combined state.
The Dust State.
Now, normally we think of Dust in terms of dirt.
However, that's not completely true.
In fact, Dust is sometimes the only real proof for magick after it's casting.
Dust, is created by infusing Earth with air, which breakes it and the process in between is either wood or fire.
To be more exact, it's wood, in the creation (growing) phase,
and Fire in the Destruction (shrinking) phase.
The creation phase binds water in,
to create a new object out of the two base materials.
The Destruction phase, releases that water back out of it.
(the vapor, smell or soul essence, which has been manipulating the elements into a living organism,
is bound the the water element, according to that.)
The final product, of shrinking the dust back down, is metal.
So metal (and indeed magnetic effect's on the Enviorment - thorus field generation - the Astral imprint of it), so that makes Metal the concentrated form of dust, right?`
almost.
Metal is not concentrated dust, since it's been transformed several times,
Metal is more like the End stage of Transmutation.
(at least Natrual Transmutation,
as mother Nature does it around us.)
However, Dust, and Metal, both share to be the closest to the western Alchemical concept of "Aether", we get.
It's symbol color white,
standing for being blank,
pure / clean.
And it's created out of earth, basically going from dark to light,
from black to white.
So that Alchemical reference is addressed aswell.
(Led to gold).
Now, the Attempts to find the aether element,
usually fail at: it's lighter then Air,
but it's not air,
it's invisible,
and it's somehow the alchemical equivalent of religious understanding of soul.
So let's check these points on dust,
and on Metal.
Dust: Lighter then Air - potentially, invisible - potentially - equal to soul propably not.
Metal: Lighter then Air -no. Invisible - potentially due to reflective surfaces. - Equal to soul…
Now, as we discussed earlier, it's affecting the Growth and shrinking,
and potentially could be responsible for breathing / heart pulsation.
So that's the closest i got,
so far.
reference:
Metal is actually the ? -question mark Element,
and the fact that this system counts inside of a 10 pointed star (high magick / kabbalistic tree of life / qliphotic tree of death),
made me curious to check why there's only 3 main elements in the inner ring,
and two of them being outside.
those three main elements in the middle:
Fire, Earth, Air.
The 2 outside Elements:
Wood, Metal.
Interestingly,
if we add the Tree of Life / Tree of death,
and try to aligne them,
they'd Propably go to:
Wood - Life
Metal - Death.
(almost all Weapons are built from Metal after all.)
Open for further Discussion and reseurch.

Editation Note: 23.06.2019 Addition of the Scientific true base elements


Strong force,
is also sometimes called the "Color Force",
so i assume it hugely haves to do with the Chakras,
Rainbow spectrum of light,
Octave System of Sound - maybe.
the 4th Force,
is also called Radioactivity,
and is called the weak force.
-So, the much feared Radioactivity,
and it's devastating form,
the Atomic Bomb,
are actually one of the 4 Promordial base forces of Nature.
In that sense,
it's understandable,
that our Civilization changed drastically,
when it became wide spread normal use,
to have Nuclear Plants,
and it's harvest of Energies.
After all,
those Nuclear Plants,
perform a real Alchemist Task,
and indeed,
change the Atomic Structure of Matter.
They even Product Gold,
but it's simply not interesting,
to those who Run these facilities.
Because the destructive Power,
is much more prefered over the Gold.
Just for reference,
this is also real Alchemy.
Specifically the Philosopher Stone,
selfcrafted.
For Referance: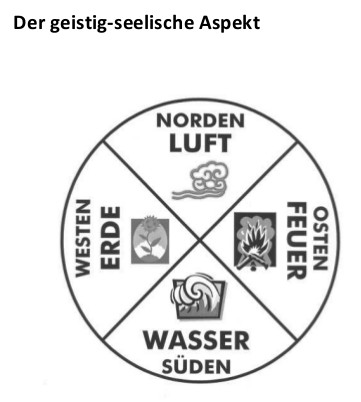 4 element System,
with hidden 5th Aspect.
(Spirit / Aether / Geist / Life Force / Chi / Prana / Qi)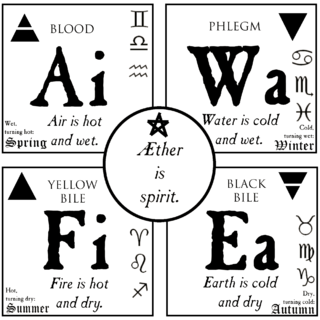 CHI Polarities:
SUN/MOON
yang/yin
positive/negative
male/female
light/dark
day/night
electric/magnetic
selective/inclusive
hot/cold
dry/wet
exterior/interior
heaven/earth
spring, summer/autumn, winter
expansive/contractive
centrifugal/centripetal
soul/body
intellect/emotion
the lower part/the upper part
the right side/the left side
decay / growth

Sincerely,
¥'Berion