Baji jajuji quong variant;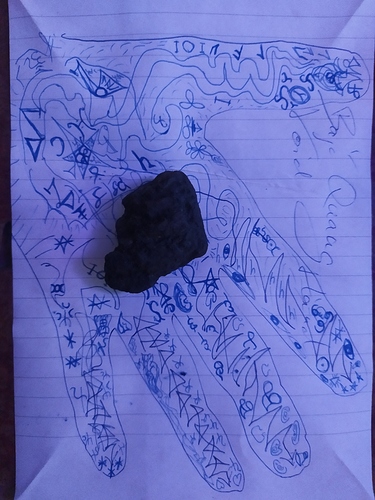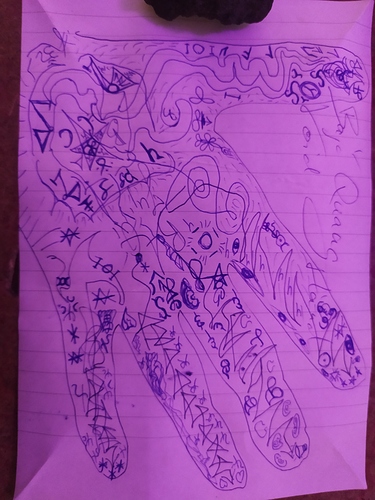 ---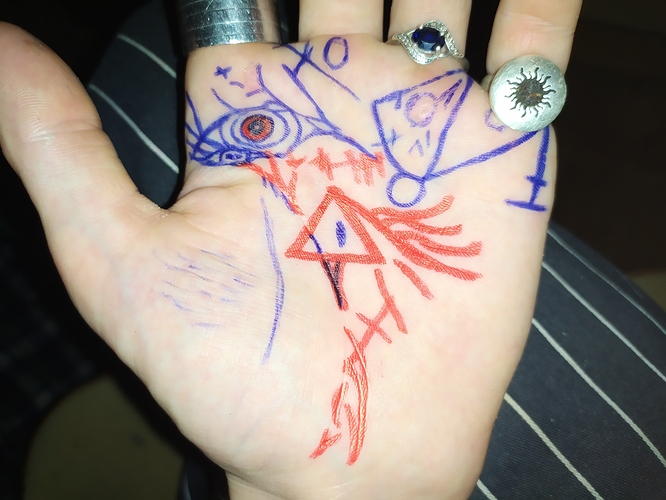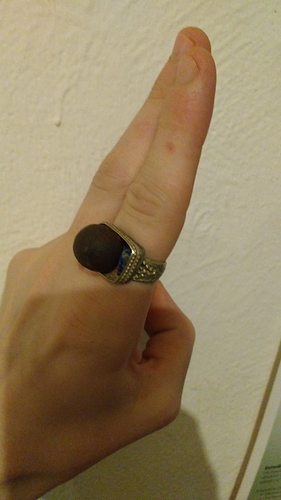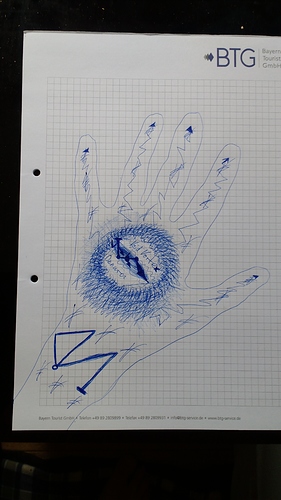 Edit: Added: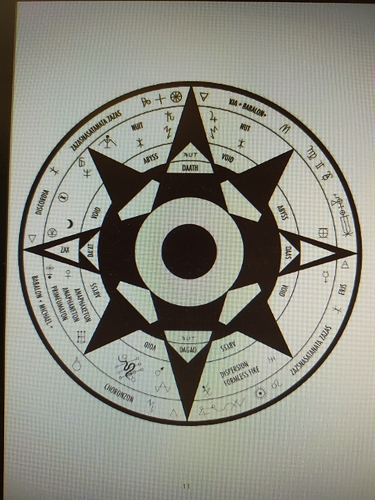 Void Sigil,
which can be used by any Magician or Witch to conjure and form Void Energy.
So,
we know that the Signature move of the Ancient Sorcerer Supreme in MCU is precisely separating the Physical Body (stopping it from function setting it off), from the Soul, which goes into Astral Travel mode due to the separation.
Pretty much,
what commonly is referred to as "near death experience."
We also know that she's a Black Magician,
as revealed by her Agnja Chakra being carved in the Dormammu Sigil.
(Sigil of the Dark Realm, feeding her eternal everlasting life.)
Hence,
she's probably not just accidentally separating the Soul from the body,
but rather very precise and Intentially,
killing / reviving those people we do the whole "fly out through your back from that push" move.
I know,
Comics aren't meant to be a primary source of evidence,
for any matter,
however,
books rarely show exactly movements of an action.
So,
the key question would be:
How does the hit on the Solar plexus (insta kill),
separate the Soul from the body.
We don't see her Projecting energy during that move,
so it's a martial art,
not a magical attack.
And the closest call,
to such a one hit kill,
that I know of,
normally breaks a rib and pushes it right through the heart.
However, that would make Instant Revive pretty difficult if not impossible.
So she must use the chakra,
after all,
she's always aiming for the exact middle line of the body,
rather than the heart organ,
which is up to the right,
from hitting position.
Now my personal theory,
I think she's either combining the hit with an unspoken spell
-power word that breaks the connection and severs the soul from the body
or she's Pushing the Soul out with her own Soul,
which is simply firmly grounded into her body,
during the move,
and just slightly pushes the Soul out of the physical Vessel.
The correct hit,
to do that,
however,
would be turning the own hand,
right at the impact,
and pushing the own soul into and through the Solar Plexus Chakra of your opponent.
Since it's a hit purely specialized on killing humans,
it's a little difficult to go testing my theory,
as wearing your physical body during the fight,
makes it a little difficult to pull that of,
without having a dozen people around go crazy and try to stop you,
at least during the daytime.
Even tho the General Section would probably grant faster and much more answers,
I decided I have to restrict that Topic right from the start tho,
since it definitely falls under baneful,
to analyze a one-hit kill move.
Stupid people might want to try it out for fun,
and accidentally pull it off correctly.
Here's my question:
Assuming we want the hit to be part of our arsenal,
what kind of power word,
or silent command do you guys think,
might be strong enough to separate a Soul safely from its Vessel,
and which command is she giving when she recombines those back together?
We've seen her do a very regular Energy manipulation move,
of pulling up one hand,
and pulling in the other hand,
when she combines body and soul back into one.
So that'd fall under Taiji /Qigong, or simply Energy Manipulation.
As far as i get it,
it's the left hand rising,
to pull up the dead body,
and the right hand zooming in,
towards her body,
to grab and infuse the Soul,
back into the body.
Still,
there's some room for interpretation I think.
Glad about all the answers.
Please contribute,
since there's going to be few voices on this due to the restriction anyway.
For the Combining (reviving) command, I personally think it may be Sohum Akal,
for the Killing Command, It could be Denura Akal,
but i think both aren't ideal,
and can be refined to better quality.
Note,
that when she uses it on Professor Hulk,
it separates Benner out of him,
so it also reveals the true form,
and since Banner came to terms before,
with his own immortality,
by having killed himself with a headshot,
just to find Hulk spitting out the bullet like it's nothing,
-along with all the other deadly stuff that he survived…
That means it's killing imortals too.
Another reason,
to keep it here in restricted area.
Sincerely,
¥'Berioth
reference Edit: