I usually don't advocate people eating lots of sugar but I have to share this, coz you're all grownups, and I believe that it worked for me.
Background: I usually eat a reasonably low-carb diet, say between 50g - 80g total (not net) carbs a day most days, which means, meat and mostly green veg, with some eggs, cheese and cream in coffee, and maybe a handful of cooked beans, potato, or some 90% chocolate or cocoa occasionally.
I don't weigh and measure everything, but I used to in the past and have a good idea what's in the meals I prepare, plus, I don't eat grains in general, and never drink soda and crap like that.
For around 3 months at the start of 2015, I dialled my carb intake right down and did a ketogenic diet, which I measured meticulously using urine ketone strips - I was eating between 15g - 45g total carbs a day, usually towards the lower end, and I felt the metabolic shift into suppressed appetite, steady energy, etc. - I REALLY liked it as well.
But what happened, as I've mentioned on here, is that major magickal works, like evocations, would cause me to crave sugary foods, even alcohol, for the rest of the day, to an extent that was very distracting, and that was one of the main reasons I came off the diet.
This happened regardless of how much protein or fat I ate, and the things I craved were really outrageous, like sugar-frosted jam doughnuts, cakes, cookies, and sweet fruit like bananas - things I don't even like that much normally.
In ketosis, from what I understand, your body creates its own glucose and usually has the equivalent of about a teaspoonful circulating throughout your entire bloodstream, and it maintains this level constantly which is why you don't get crashes after eating, have steady energy, no cravings, etc.
Something happened when I did magickal work that somehow messed with that, and also left me craving external inputs of pure sugar for hours afterwards, it drove me crazy, so I stopped in the end and went back to non-keto, lowish carbs, and that's been my basic way of eating since the end of last May.
So that's where I started out this particular experiment.
Häagen-Dazs
At the weekend, I bought a 500ml pot of Häagen-Dazs Belgian Chocolate ice cream, and 2 hours after having some coffee in the morning (2.1g carbs for some cream), I ate about 400ml of it in a very short period of time, before I started to feel really sick.
I chose that because it's about the only really sugary thing I like, 21.8g of sugars/100g, which means I had something like 16 teaspoons of pure sugar in under an hour.
I also wanted the fat in there to buffer the uptake of sugar, which might not be accurate, but that was my working theory.
In theory, this will have sent my body into "Holy fuck, what is she doing?!" four-alarm mode, desperately shuttling the sugar molecules into short-term storage so they didn't turn me into a giant candied jelly-bean type creature.
I felt fine afterwards, though a bit queasy, and spent a couple of hours drinking plain tea and getting on with everyday things.
Then, I can't get into too much detail what I did, but 6 hours afterwards, I successfully completed an EPIC amount of magickal work, and I felt at the time (and still do, looking back on my notes) that loading up with so much unaccustomed sugar beforehand boosted that, gave me more endurance, and (this is important) less fatigue aftewards, because whatever I eat normally, I feel hungry and a bit wrung out after any major magickal work, and I think that's common with magicians.
The next morning I felt fine and chipper, and got busy with some other projects, whereas normally work on the scale I did would pretty much mean a day of watching Frasier, and taking it easy on the metaphysical side of things.
Should we all be chugging back ice cream and cola, and justifying it as "magick fuel"? Hell no, that doesn't seem to be good for anyone, but I tested this out after observing the keto thing and I am personally satisfied that it improved my endurance and recovery time around a major piece of work.
And I plan to use it in future, in advance of anything really serious that might be a significant drain on my energy - I'll post here if anything's worth reporting. I'll probably tailor the days on each side to balance out the numbers overall, and aim to keep it limited to once a month or so.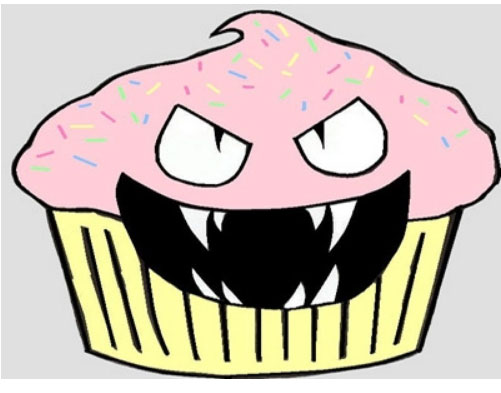 Obviously, if you have health problems or KNOW you have problems taking or leaving the stuff once you've started, don't get suckered in by this, we all have different strengths and weaknesses and things that get their claws into us more easily than for someone else. This didn't grant me the key to the powers of fabulousness, it just made my endurance and recovery a little better, but it wasn't a "make or break" kind of change.
Any comments or observations welcome!