It is a servitor engine. The principle behind its operation is "something from nothing", and by that, I mean this engine gathers the energies needed with just your intent, specific functions, and instructions to carry out your will to create a functioning consciousness. It generates the new servitor intelligence.
First, you must the following prepared in advance:
A Statement of intent:
The name of your servitor:
A paragraph or a point by point description of what you want your servitor to do:
A personal drawing of your servitor which should be as complex as you can make it:
A point by point description of your servitor special powers or capabilities which should be apparent in your drawing (no one else should be seeing this drawing so don't worry about trying to make it perfect, you just want a good description of the creature that you are trying to create):
Command/Task:
Once you have the above defined clearly in your mind:
Choose the name, visualize the exact form, attributes, and function you want your servitor to have then concentrate and go into a gnosis trance staring at the sigil below (Go into 'TGS' Theta-Gamma Sync). Keep in mind your will, intent and specific function of the servitor while you are staring at the sigil.
When the sigil starts flashing, it will start to glow and a flame will burn from within it. See the smoke rising and forming into the image and body of the entity that you are creating. This is called "Structuring" in other threads of the forum.
Once you are satisfied that your servitor is solid and complete, then breathe into your servitor giving it the "breath of life". Call its name three times and give it its task.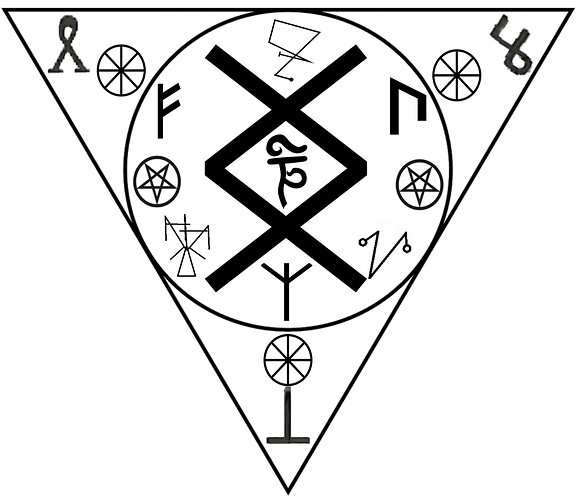 Based on a previous thread:

A gift to the BALG forum. Happy Winter Solstice!
@Micah, anything to add? or clarify?