In an old Jewish golem creation myth, a rabbi made a figure out of clay then gave it life by putting a seal on its forehead to give it life. This became the origin of the Frankenstein and robot sci-fi stories.
Is there a special sigil with power and energy that can be used to activate and power a servitor?
For example, from Simon's Necronomicon:
And the Morigus glyph from the Khulari Arcana - Necromancer Sigils (No. 7):
[quote]
Morigus, the Animator
Personally, Morigus is my favorite of the sigils. The principle behind its operation is "something from nothing", and by that I mean Morigus can stitch together energetic parts to create a functioning consciousness. It is sort of like a servitor engine. The pieces are placed around or imbued within the sigil, it "cooks", and after a time spits out the new intelligence.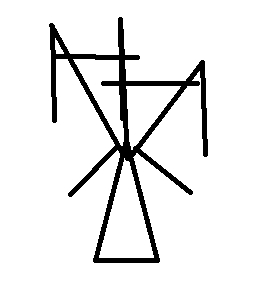 Although this has obvious uses that are not necromantic, it is keen when employed in the spheres of death. If you're familiar with the anime Blue Exorcist, there's a type of creature called a Naberius in it that is essentially a stitched-together corpse monster (Naberius | Ao no Exorcist Wiki | Fandom). Morigus functions similarly.
However, Morigus requires a more adept hand than most of the other runes. You see, Morigus doesn't exactly have a "timer" for when the entity it creates will be ready. So it takes a keen astral eye to watch over when it will spit out its work, and the "babies" require almost immediate attention and commanding. They're like small birds, the first thing they see they think is their "mother". [/quote]
Create the servitor then put the sigil on it to activate. Simple enough right? Or connect it to the sigil of the servitor you wish to activate.
Can someone come up with a sigil or servitor(s) that function like this?
"Easy Bake Servitors"