At this point…
I've started thinking upon is it normal that a Deity threatened me (with He'll do it so soon, and I'll scream under Him, want it or not) just because I rejected the sexual act with Him at that time (so I was still opened towards our act, but isn't that exact time).
I was in a middle of an Astral travelling, when He showed up. The way how He approached me was very passionate, alluring and powerful enough sexually, but I wanted to be done with my job out there, so I've tried to fight against my desires, and against Him. It was very painful to me because I love Him and I'm a very sexual person, we had some memorable acts before, and I do not wanted to hurt Him in this way.
But I did. I've raised a black shield in the space around me - it was like an explosion -, was cold and empty, filled with darkness…void; it helped me to be able to talk without desires and blazing emotions, and asked Him to let me do what I've started.
He seemed very angry after this, He was mad at me and threatened me then disappeared.
After I've finished it and woke up, I've started to feel my skin burning, where He touched me before (my thighs, arms, neck). I can't see anything physically, but my skin burnt.
It can be rather a test from Him?
The way how He act (His anger) seemed very real, but I have to count with the fact of this is a test, and isn't really a true threatening. It should meant something else.
I know that Sitri isn't an 'easy One' and people have several…seemingly negative experiences - however I didn't fear of Him, but based on what I've read about Him and people experiences, He just planning something, and not what He said.
He was very friendly with me at first (He searched for me after I had some bad opinions about Him, to make things clear), so whatever I felt or experienced, there is a chance that this is something 'deeper', different what I think momentarily.
I didn't called Him before, honestly (or I did it with my emotions, yes… with my emotions towards Him, I guess), He came every time by Himself when He showed up, but I felt myself connected to Him somehow (sexually, mostly), and I was ready to share what I can, with Him. I don't really want that our 'relationship' become worst. Not at all.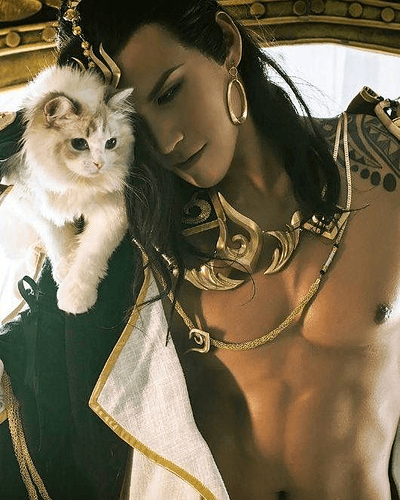 Any similar experiences before?
Any ideas behind these experiences?