Which wealth magick sqaure did ea mentioned in his latest video which he said one can find in balg forum?
Probably this one… scroll down to see the square:
He's referring to the SEGOR square from The Book of Abramelin. This thread is a master thread of people's experiences with the square which I would recommend you read through.
I dint saw any square image there but i found this on google images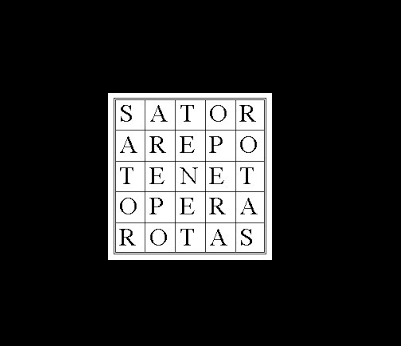 Is this the one ?
From a previous post:
I drew the square inside of Oriens' name and put a symbol of the earth element on top of it. it looks like this:

The sacred magic of Abramelin says: 'to have as much gold and silver as one may wish, both to provide for one's necessities, and to live in opulence.
to have coined gold:
S E Q O R
E Q A M O
Q A S A Q
O M A Q E
R O Q E S
ORIENS performs this operation. the familiar spirits can do some of these operations. This operation should not be performed more than three times in a day.
place the symbol of the money you require in your purse, let it remain there for a short time, then put your right hand into your purse, and you will find there seven pieces of the class of money you have wished for.
in another place (meaning, chapter 16), Abraham says that once only in your life you may ask your guardian angel for a large sum of money sufficient to represent a fortune; and that he himself had done so and obtained his request.'
A large sum is probably chapter 16, square 3 back-to-back with squares 14, 2, or 7.
square 3 (a great treasure) is
S E G I L A H
E R A L I P A
G A R E N I L
I L E M E L I
L I N E R A G
A P I L A R E
H A L I G E S
square 14 (GOLD, not rubies) is
S E G O R
E R O T O
G O L O G
O T O R E
R O G E S
square 2 (SILVER coins, not gold) is
C E S E P
E L A T E
S A R I S
E T I K E
P E S E C
square 7 (gold ingots) is
C O S E N
O L A G E
S A P A S
E G A L O
N E S O C
and you call on either ASTAROT or ARITON for these squares.
No, the one EA uses in his evocation course is this one: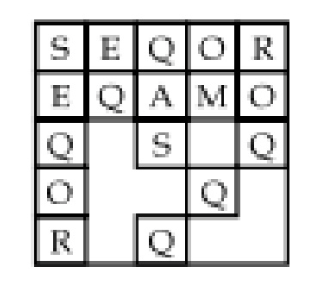 However, you should know that this square is incomplete. The newer version actually corrects and completes the square the way it was intended…and it is the one I use personally. The newer one is this:
SEGOR
EGAMO
GAZAG
OMAGE
ROGES
Earth number 2

Can i generally just draw it and burn it letting it effect as it wants all area where ever the magick sees better button to press rather than which i specially intent to it ?
Is drawing neccesary or can one use printed sheets? Or drawing and burning it itself a ritual no matter you combine with deep visualization or not?
What do you do with that parchment after putting purse or recieving that amount?
I would draw it out. It doesn't take much time. Also, I'd burn it after I got the result. It doesn't really matter that much, but they look and look and end up not finding anything -_-.
I would suggest drawing it instead of printing it.
How are the squares used?
Ea said draw it and burn it straight away but ppl here suggest some other creative way .
EA just did a video on this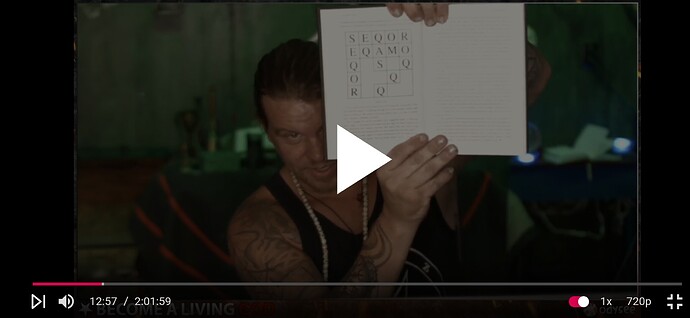 Is candle colour important? If yes then ea had choosen bee wax candle and told for money, wealth choose green, so which colour ?
How to trace paper? Through tracing paper? Or just copying shall work?
Where can i find abhramelin square to trace off? Which book?
Considering ea a competent it took him just few seconds to gaze, what duration should a beginner gaze before burning it to ashes?
What to do with ashes after burnt? Just water it down in sync or just dispose in the air?
Can i just take printed square and trace over it with marker which is much simpler than normal tracing?
Why did ea used both pencil and marker?
Why not just put the square in photo frame and keep it in temple near dieties ?
And also is specific intention necesorry like give me wealth through, petrol pump buisnesses? Or a new job? Or new chicks for pimpin buisness?
Or i can just gaze at it without any specifics?
is specific intention necesorry like give me wealth through, petrol pump buisnesses? Or a new job? Or new chicks for pimpin buisness?
Or i can just gaze at it without any specifics?
And chop down the paper in circle right rather than full paper, if it has demon name then can i keep it forever rather than burning it?
Why do you close the spell after your request is fullfilled why dont just let it be open and keep magnifying itself more and more ?
And why does Lord Ea closes it straight away in video?
And in single time can you ask for more than one wish ?
Okay so before I answer your questions, let me address a few things first. I noticed that you ask a lot of questions, which is good, but it seems like you're letting yourself get bogged down in minutiae. Most of the questions you're asking have answers that don't really matter, like whether you should trace the square or copy it…or the number of seconds you should look at the square. These things aren't that important, and I feel like you are creeping towards the common mistake of viewing magick like an exact science, where if you mix exactly two atoms of Hydrogen with one atom of Oxygen, you get water every single time. You don't need to be so exacting and precise in your methodology to get results.
The second thing is a small point, but you really shouldn't refer to EA as "lord". I don't know EA personally, but I know him well enough through his content to know that he wouldn't want you addressing him as a lord, as he's firmly against titles such as this.
Now on to your questions. You need to close the spell because at some point, you need to actually leave the spirits alone to do their work. If someone asked you for something, but they kept nagging you and nagging you about it, I'm sure it would get in the way of you actually fulfilling their request. There needs to come a point where you release your desire and let it go in order for the magick to work. As for asking for more than one thing, its advised that if you are doing sigil magick such as this (although this isn't really a sigil per se), that you keep your requests simple and brief. If you want to start asking for multiple things, thats probably best done through an actual evocation.