This is about personal power. Not so much magic and psychic abilities - yet. But like many people on here I am blazing a trail on this ascension business and want to share what's working for me to help others and get feedback.
The fact that reality is so subjective was really wigging me out. I've always wanted to be able to find and work with concrete truth. A few times in my life I've been convinced that I've found the concrete truth, only to grow out of that and realize it wasn't the case. (Talking about my Christian and RHP backgrounds.) I suppose power is the only real concrete truth. What grants us the most power and freedom is more so truth. While religions and entities can be explained away as egregores and mind-trap-prisons, there are two things that I am willing to stake on as being undoubtedly true.
One is Astrology. Natal charts are complicated but always ring true. I can see the truths to it in all the friends I know, and celebrities too. I got my natal chart done on a free website and it was me down to a T. How could that possibly be coincidence? Either Astrology is real, or there was enough collective belief in it over the centuries to make it real. I'm gonna choose to believe it's real for now, because I like there to be concrete things in this world. I seriously recommend all of you get your natal chart done at a free website, it speaks for itself.
The second thing I now believe undoubtedly to be true are the Chakras. I was looking up posts about them on here and came across Asbjorn Torvol's post about chakras only being a metaphor for our qualities and not actually invisible organs sitting there. The spiritual dimension is obviously tricky to pin down due to the fact you can spawn things instantaneously and everything can fit inside everything an infinite number of times. So chakras could exist because enough people believe in them, or when we put attention on them we translate those personal qualities into an invisible organ that is either healthy or not, depending on the personal qualities they're representing. Either way that makes them real to me. Or I'm going to choose to believe they're real, cause it's convenient and I want to.
Anyway, I hate that this post is already quite long. I also want to point out that there are obvious parallels between the seven chakras and the first seven zodiac signs. Might see if I can put in some images to make this more interesting. I want to share my process of correcting my chakras (personal qualities) and how it has helped me and how it may help you.
First of all: Chakra Work. Visualisations and chants and crystals only have a temporary effect. They can not unblock a chakra because a chakra is a representation of our real physical-mental qualities. What blocks chakras are our beliefs, negative thoughtforms. To unblock the chakras we need to make real changes. And those changes could also require affirmations, spells, evocation help, introspection, healing of past pain/trauma, corrective thinking and most likely determination.
I do believe that the lowest unbalanced chakra is most likely the root of the problem. You must start at the bottom and work up.

Meditating on trying to intuitively find the reason for an unhealthy chakra has never worked for me. I don't know why. Instead I would get sudden realisations days later of the practical cause. I then fixed it and subsequent physical/spiritual problems quickly mended.
Root Chakra. I don't believe I've ever had a real issue with this one. There was mild anxiety that I used to believe was coming from here but I later found it to be coming from a different chakra. If I ever had an issue with this chakra I healed it quickly with the basic meditation and power affirmation, feeling secure in the universe and all that.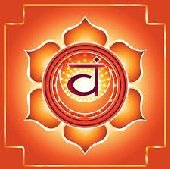 Sacral Chakra. Also fine with me. I don't have any addictions, except coffee I suppose. I've heard that religious or other admonishments about natural inclinations can harm this chakra too. But all you need to do is accept that we are all innocent children of God (even if we've killed with magic) and our wants are valid. Our beliefs harm us, and unfortunately this is no less true when we are vulnerable children and ingrain beliefs easier, which is why when we heal chakras we are so often correcting beliefs from our past.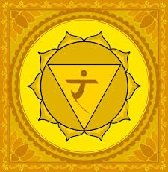 Solar Plexis Chakra. This is where it started for me. This one had always been fucked up. It seems silly now to think that I could have ever felt that I wasn't enough. I can trace this back to weird peer behaviour when I was quite young, so this could have even been past-life related.
Physical symptoms I had: strange pain and feeling of weakness in the actual area, like if someone hit me there it could've seriously floored me. And my blood sugars were being weird, not that I'm diabetic, but I can recall feeling very high after sugar and once tested my blood sugars after eating jam and found I was out of normal range, which could point to my pancreas acting up, and it's in that area.
Anyway, in primary school I let myself be the butt of jokes with friends. In high school I had very low self-esteem, which isn't at all uncommon in teenagers. Being deficient in this chakra really made me super vulnerable in a sense. Like things and people hurt me so much more. Cause I didn't have much of a sense of self.
All it took to correct was me accepting the things I already knew: That I am just as divine as everyone else, and honestly am more 'in the know' than most everybody else. I deserve to be here, to take up space, and so do you. I went back and looked at my old feelings of insecurity and released them. I reckon we can have a big ego, and a problem with our solar plexis chakra can still slip under the radar.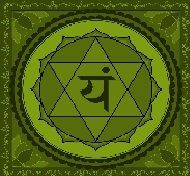 Heart Chakra. This was the biggest problem for me. Even though the cause of it could be pinned to the solar plexis, it was the heart chakra that was most in distress. Unsurprising cause I'd always been someone who wanted to date but found it difficult. I let the grief of that overcome my thoughts. This chakra was overactive in a disastrous way. The reason I was probably so desperate was because this was being linked to the previous self-esteem issue in the solar plexis. When one chakra is unbalanced, all of the ones above it become blocked or unbalanced as well. Neediness in love can come from joint issues in the solar plexis and heart chakra.
Physical Symptoms I had: constant chest aches and pain, enough to be noticeable. Still some tension around my upper rib area, though it's almost all gone now.
I did several things to unblock this chakra. I released fear and holding back of pursuing the LHP (don't know why this caused an issue here but it did, I felt lighter in this area when I released that.) I confronted thoughts that I was aware of, but it helped to fully face them and acknowledge that my dating history and love disappointments made me depressed. I did an evocation to get a boyfriend and that was answered very quickly. So I made myself accept that I can have loving relationships with people thanks to the beings I work with. The pain is almost entirely gone. And today I am still working to replace grief in my energy field and past with gratitude. This could be all cleared up in weeks if not days.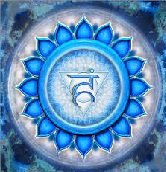 Throat Chakra. I had no idea there was a problem here! But like I said, when one chakra's out of whack each chakra above it can't be functioning properly. It was astounding to realise the issue here, and also relieving. I remember whenever meditating on my chakras I had the most difficulty sensing my throat, meaning it was under-active. I'm thankful I now know why.
Physical symptoms I had: sensitive teeth, weird swollen glands.
I communicate well and can say "no" to people as needed, so I had no idea there could be an issue here. I understand what the issue is now, it was something I'd asked Belial for help with. Shyness, being too self-aware and anxious in certain social situations. Things that inhibit you from expressing yourself. Not in every social situation, but quite consuming and bad nevertheless, now that I reflect. I'd wrongly believed that by healing your solar plexis you would automatically express yourself confidently, but that is not true. Confidence in talking, performing, being at ease expressing yourself to other people and the world in any way has to do with this chakra. Now I know what I need to do to fix this and which affirmations to use. I have gone to Belial again about this and meditated on healing this chakra and correcting the thought-patterns. Working to overcome this issue so that I am always calm in all situations involving people. I suspect this could've also been a past life issue, getting killed for something so being overly cautious of how I'm perceived.
I think my glands are almost better. They did a weird thing when I was working on healing them, it was the left side swollen and then suddenly the right for a day or two, and now the left again. But this just shows how much our thoughts can effect our body and health.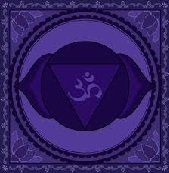 Third Eye Chakra. This chakra also surprised me. Like the throat, I didn't realise how much I was being negatively affected by it being unbalanced. This chakra's unwellness was responsible for my lack of clarity, feeling dizzy in my own body, and for my delusions. Racing thoughts, an undisciplined mind. It was also the cause of the mild anxiety, because I literally couldn't see what was around me in the sense of being in my own power. I couldn't see that I was safe because I WAS being effected by delusions. I wasn't clear. Now I'm more in my power. I'm becoming more and more clear as I work on this chakra. I see life and my own situation and situations around me much more clearly than before. A shame that it seems people can't get to here until they balance all that other crap. No wonder humans are mostly "unawake". No wonder we all have our own "collective delusions". And since our thoughts are power it's no wonder that this chakra is also one of psychic powers, seeing as a clear and balanced mind is a powerful tool for changing reality.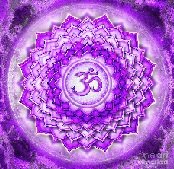 Crown Chakra. I'm not here yet. I don't know what much there will be to unblock, but perhaps I'll be surprised like with the throat and third-eye. I suspect that once my chakra work is done, all that grief heart chakra energy gone and my third-eye mind completely focused, this chakra will be able to download stuff from higher intelligences. I'll be able to gain information, feel zen with the world. Will probably be able to soul travel and do all that too. I'll make update posts when I get there, probably on my journal. I'm not even sure what does block this chakra, but I'll be sure to look into it soon.
So in conclusion, I've become quite powerful through the act of "knowing thyself" and changing these literal parts of me. I'm sure this directly relates to ascension and magical prowess. I'm a much different person now. My intuitive abilities have massively improved. I am still in the process of balancing but can only get better. These chakras, introspection and the beings we evoke to create change in our life are all tools at our disposal to help us become gods. I don't like that so many people on here battle with depression and anxiety issues. We are gods and have the power to work through ourselves and become our best selves, so I hope this helps people struggling with not enjoying their lives/self as much as they could be.