So, if you happened to come across this - welcome. I created this little spot to house my ponderings and document some of the weird stuff that seems to happen so randomly. Here goes…
To start off, I read something on Facebook posted by someone I follow but I'm not friends with. He mentioned discovering the reason why men in his family die so young.
Apparently, generations ago a group of men from his family sexually assaulted a woman causing her to lose her baby. And she cursed them. Not just them but the generations after too. He mentioned meeting her in spirit and she agreed to lift the curse.
It's also interesting to mention that apparently there appears to be an entity involved because although he doesn't know it's name he described it physically. He believes it is behind the familial debauchery, in fact it feeds off it. Apparently the male members are known for sexually assaulting other family members, especially children, male and female.
It made me wonder how common is this. Which is then followed by "the chicken or the egg"? Does the violence attract the entities or do they cause it?
I've heard of entire organizations infested by large scale entities but never really looked into the logistics of it. Would that family from Omaha be under similar circumstances?
"…38 descendants of Levi Levering have been convicted of 633 crimes in Omaha since 1979.
…Now Nikko Jenkins and two other relatives are facing m*rder charges connected to four Omaha deaths in August.
In all, six Levering family members are charged with 30 crimes in connection with that killing spree:
» Nikko Jenkins faces four counts of first-degree m*rder; a sister and an uncle face one count each in the same deaths.
» Six counts of using a gun to commit a felony.
» Eight counts of weapon possession by a felon.
» Four counts of conspiracy to commit robbery.
» Four counts of being an accessory to m*rder.
» Two counts of being a felon in possession of ammunition."
https://omaha.com/news/nikko-jenkins-extended-family-has-wreaked-havoc-on-omaha-for-generations/article_7c5fcc81-9977-506a-8e8d-14f6f2f55e5a.amp.html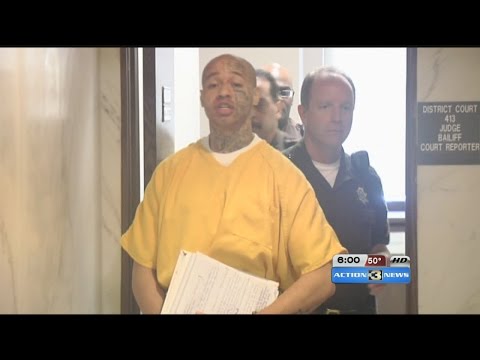 "Little would have Apophis expected that there would be followers of his even in modern-day America. Yet, if Nikko Jenkins is to be believed, he was communicated by the serpent God to commit all the crimes he did. These crimes included four gory murders that would occur during a 10-day crazy shooting spree.
…He mutilated himself while in prison, including cutting up his penis in 2015, in a way that he thought would make him resemble the god Apophis."