Yes i can. Will get to you asap
I wont be scanning anymore
What exactly is Scanning? Just asking really
In yours i saw a five petaled flower. 4 of the petals fell off but otherwise the plant was healthy. What i mean by that is the stem didnt lean. The color of the petals also didnt change as though the plant were dying. The rain fell upon the sole petal and it grew exponentially, surpassing any logical size for a petal. The proportional sizing would be as much of a difference as if you compared a medium sized dog… with Clifford! The impression this gives me is that some parts of your life are about to fall away but what remains will grow to be beyond what you previously thought possible.
The words I got were Violet and love. Violet somehow leads to some form of love for you, but I think this is one of those instances where only you are going to know what Violet is
Ill just post this real quick… i will still be doing scans but i needed a small break. Ive been doing these, excercises to see auras, reading/studying and developing myself all around. Although I've been on the forum for a while this is the closest thing to a magical routine I have ever made for myself. Ive also been having a few health annoyances but opening your third eye never feels good im sure. Anyways, i will still be doing the scans as steadily as possible if anyone else would like one.
Here ya go. Give me your most honest scan, @Jilaiya94.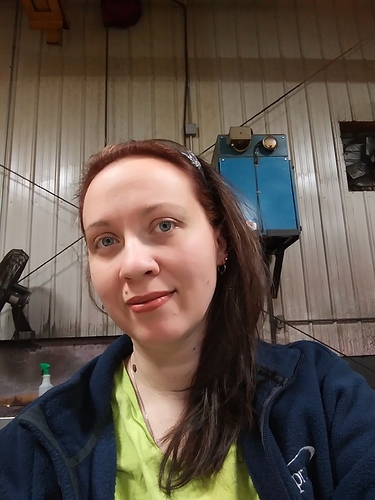 Very Handsome is what I got. Heehee. Sorry. Just an impulse.
Alton, you remind me of the nice old man sitting in the park by the chess board waiting for a stranger to come play a game and talk story.
So the only thing that comes to my mind immediately is the place my boyfriend lived before we moved in together. His roommate had those Hues lights, the ones you can change the color of from your phone, in every light in the apartment, and his favorite setup was a lot of blue, pink, and violet lighting, and when I visualize my boyfriend, I always see him with those lights behind him like that.
Hello, I think this is cool. I am wondering if I have to post my pic here in order to get a scan. I PM'ed you my pic last weekend but got no reply.
Resend me your pic via private message. Im sorry.that wasnt intentional.
The words i got were "roses burn down." Whats weird is im not sure if thats a metaphor or not. No impressions came with the words? Ill try yours again later today.
Thank you, @Jilaiya94. I'm not sure what it means. I will meditate on this. Maybe I'll get some clarity.