My Story of becoming a wolf
This is a crazy story and a long one, but it's crazy, one day me and my apprentice were talking about the possibilities of magick.
The topic of shape shifting came up, we talked for hours, we both have a wolf as our power animal. Plus the wolf has appeared in my dreams and visions.
So we started a journey on becoming our wolves, so we said we came up with wolf spirits to work with, these are them.
We worked constantly with these beings, we would invoke their energies and store them within us.
Then we would summon our wolf-selves, my apprentice his wolf is a timber wolf sometimes it appears as a greyish tint.
Mine is a black wolf, sometimes it also appears as grey, anyway we were given our wolf names, mine is Azlayek and my apprentices is Shirkar.
So we summoned them and invoked and got possessed by them, we also completely merged with them.
So they would be inside of us forever, once this was done we had to perform a lot of energy work and alchemical change.
We started with chakra morphing, the wolf goddess that I found called lunar she explained the energies and frequencies of both earth and the moon, are apart of the wolf's energy.
We went to a cliff at night in a huge forest on a full moon, we did meditations were we would use mantras and various techniques I was given to by Anubis.
So we morphed our chakras to moons, I would go into the full process but it's very time consuming, then we invoked the moon and pushed the moon energies into the chakras.
The crown chakra - a white moon
The third eye - a indigo moon
Throat chakra - a blue moon
Heart chakra - a green moon
Solar plexus - a yellow moon
Sacral chakra - a orange moon
Root chakra - blood moon
Once this process was done we had to call energy of earth into our subtle bodies, we used the nature roots method, invoking earth and funnelling the energy of nature from the forest around us.
We then moved onto another process called aura morphing, which was another technique I was given from the spirits.
We learnt how to control our aura to such a degree we shaped it into a wolf, this gave us the way to express our inner wolves.
I then dedicated my actual physical body to my own wolf, Azlayek by getting a tattoo of him on my right arm in front of a blood moon.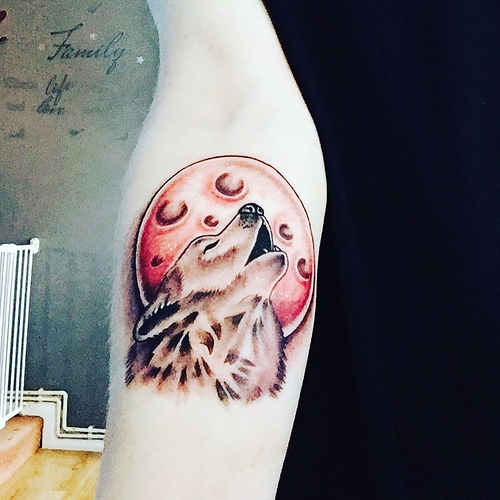 I use this as a sigil / symbol for my wolf, we also would go out twice a week to allow our merged wolves to take over our bodies.
To such a degree we would growl, get violent, we were experiencing, mental shifting, astral shapeshifting we even did physical shapeshifting too such a degree my body would change in muscle mass and my leather jacket on me once ripped.
A while after we performed a ritual where went out in the woods and made a stone circle we called Fenrir, Lunar and Anubis.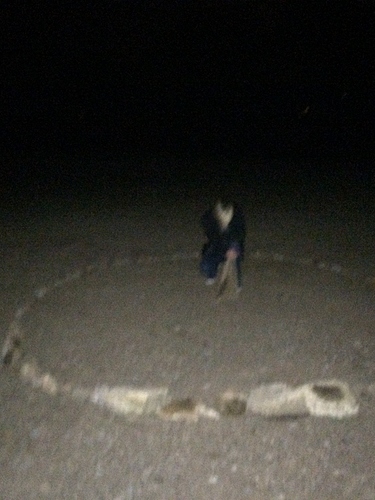 We summoned them and asked them too help us through a alchemical process.
When they manifested around us were legions of wolf spirits, we had lost all control, we were in physical agony, we began growling, howling and freaking out.
We began building up a huge change in the ritual to the point when my bones were cracking, I had to stop so did my apprentice the pain was unbearable.
Then we were going to say a incantation, but then a man came, so we ran and hid the man looked at circle and entered the circle.
This was crazy he began acting odd, then he walked back the way he came, we followed him and he passed out we had to wake him up, he looked at us in fear.
So that was very strange, we are in a pack / coven, we have come far further than I thought I'll update you all on this soon.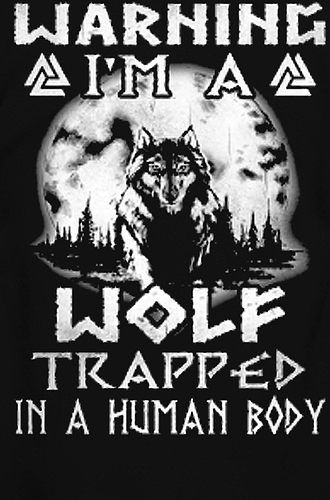 Sincerely Conner Kendall / Azlayek
.