And thus the Love Wars were started

2nd war of troy…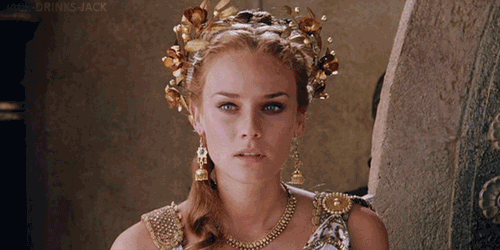 Happy post valentines day


Great post, I will have to try this.
Happy 50%off candy day!
And ladies if a dude gives you flowers today, cut that ass loose. It's a little well known fact that means youre his mistress. That's my useless info for the day
If he waited until today to buy me flowers …nah I'm good

I can do bad by myself.
But your right

Ikr! The fuck outta here with that…



It happened to me before and I lit them on fire. True story

…I was working in a grocery store a few years ago and a guy came in the next day buying the picked over stuff…he looked like he was in the dog house …and I'm just thinking this isn't gonna help you buddy


Oh hell no!!! That's a total walk of shame in the store with EVERYBODY judging you



Ikr




by then you better just hope to remember birthday, anniversary, first date, ect
I'd never let him live that down. I'd bring that shit up in an argument about laundry or something, I'm terrible



I am too



remember 10 years ago when you forgot Valentines day…
Wtf does that have to do with separating the laundry??
It has everything to do with it you just don't care…about us or the damn laundry


Oh hell yeah, we don't overlook those sorts of atrocities!
Remember when you forgot our anniversary? Of course you don't, you waste of space. Do you know how lucky you are i even kept you?!?!



Or how bout…
You don't even notice all the work I do… you just come home and watch stupid football …
I need some time for myself too
Goes and spends two hours in a bubble bath


Yes!!! We are ALWAYS justified, no matter what. The sooner they get on board the smoother the transaction will be!



Hermetic principle- feminine Paradox

That's right!



I like this one >>>
Since i rejoined BALG, i've collected a few of these love magick rituals, plus added some of my own, including this one, this one, this one, this one, and this one.
I don't do love magick despite writing a lot of these things for other people. Maybe i should try one of these out and see what comes of it.
Thank you for your efforts. Appreciated
.