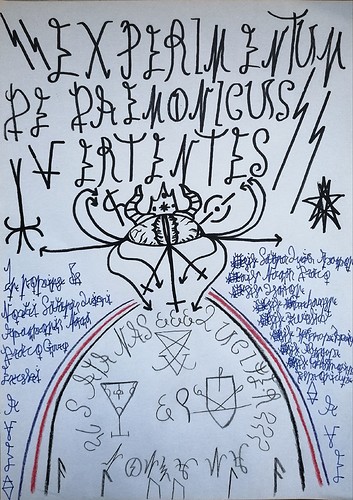 THE GREAT EXPERIMENTS OF DISCOVERY
This Grimoire is dedicated foremost to the trinity
ᚨᛚᚢ🐐SATANAS🐍LUCIFER🦅AMAYMON🐉ᚢᛚᚨ
And to my channeled Informations that in my previous Raws i did not work on.
This working will be mainly compiled of my last three online Grimoires
°My demonic channel Grimoire 1
°My Demonic channel Grimoire 2
°Lucifers Poetic Fire
When it is finished i am keene to realise than,that my 666 Project will be, finnaly after years Finished!
I expect to do many other and new practices afterwards. We shall see if i than decide to post the new content that will result from it.
ᛋLUX🐍ANGUISᛋ