Wow!

What a fortnight this has been in the mundane world!
I've been working at home for the last fortnight sharing the dining table with my wife as the new office as the UK is now in virtual lockdown… and my new boss has resigned! Luckily working from home will take the edge off senior management harassing me and they're going to have to be doubly nice to me.
I think we can say the world will never be the same going forward, certainly the economy will tank after the virus has passed and that will create even more chaos. We will look back as 2020 being the defining year when everything changed…
One of the advantages in lockdown is that I can now concentrate on The Great Work as I have no excuses now. Nothing on the TeeVee, no sports, no social gatherings with family/friends, no idly spending time at looking for things to buy as there really is only food left and household goods out there.
It's taken about 10 days to get my equilibrium but now I am starting to get into the magical groove.
I've gone back to the Raziel's Path of Power and restarted that. So next up Yabamel "make your life easier to manipulate with magic". Nothing too exciting happened, Yabamel appeared as a golden global but with an outline of what we would percieve to be angelic, probably just for my benefit

. Nothing was said so I thanked the big Y and moved on.
This morning I decided to to take 2g of shrooms for a less intense trip. In fact is was so less intense nothing happened
I'll try next Sunday with 3g and see what that does. In the meantime the next harvest is on it's way and I'll hopefuly post some pictures later on this week when they're ready to harvest.
Just before the lockdown I was madly dashing around buying stuff and I bought these 2 books off Amazon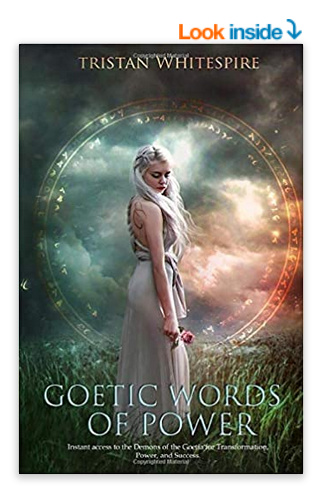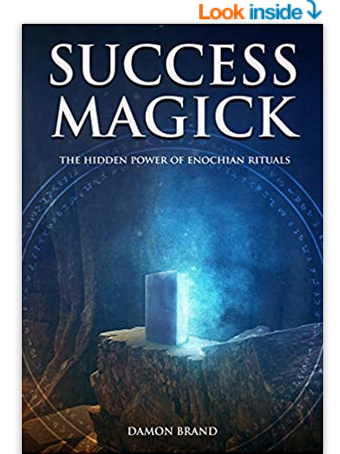 There's already a thread about Succes Magick so this book piqued my interest. Damon has a managed to breakdown the dense and complex world of Enochian Magick into a simple ritual pathworking. There's no spells for specific problems per se, rather 49 rituals for various concepts such as confidence, endurance, eagerness etc. Each one builds on the last so by the end you will be in effect, a new improved person. Each ritual should be done once a day for 7 days, so doing this properly will take 49 weeks although you do it a your own pace (which in my case will be forever

)
The actual rituals take only a few minutes are pretty simple so this will be good exercise in self discipline if nothing else.
I started the first ritual tonight called - "Vision" and we'll see how that goes.
Right! The cat wants her tummy tickled so thanks for reading and do be safe and healthy in these unusual times…