Let's have a tarot update of where things are…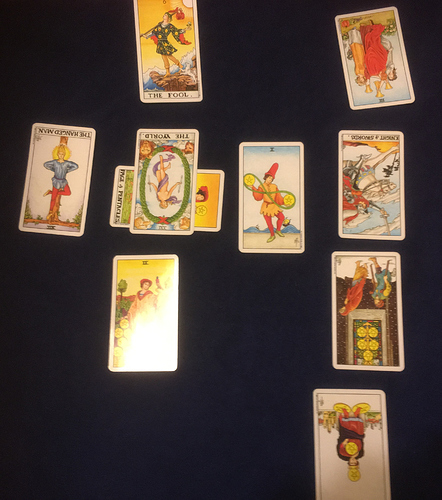 All-in-all not a bad spread.
Nature of my query - Page of Pentacles
Obstacles - World (reversed)
Long term past trend - 9 of pentacles
Future trend - The Fool!
Immediate past - Hanged Man (reversed)
Immediate future - 2 of pentacles
Self/Attitude - 4 of pentacles (reversed)
Others see you - 5 of pentacles (reversed)
Hopes and Fears - Knight of Swords (reversed)
Outcome - 3 of cups (reversed)
It's getting late so I won't do a number on this just a bare outline.
Basically going in a new direction from a position of comfort (i.e. no need to change as things are comfortable as they are). There's lots of enthusiasm and energy but needs to be be curbed/disciplined otherwise carelessness and exhaustion from overdoing things can set in.
Yup not arguing with the cards there. I can go over the top sometimes and easily burn out and then give. Not this time!
So…