Sigil:


"Reading the description of Oberion given in Vb.26 it is easy to see why a cunning-man would seek the assistance of the King of the Fairies: 'He appeareth like a king with a crown on his head, he is under the government of the (sun) and (moon), he teacheth a man knowledge in physick, and he showeth the nature of stones, herbs, and trees and of all metal. He is a great and mighty king, and he is king of the fairies…' - D.R
source:

Sigil with Enn, elements, zodiac and Blood:

ENN:
I-Ash kuya komlotha, i-yberion ivela
¥ Ashes to Ashes, Yberion rise! ¥
Sigil with legions, court and kings;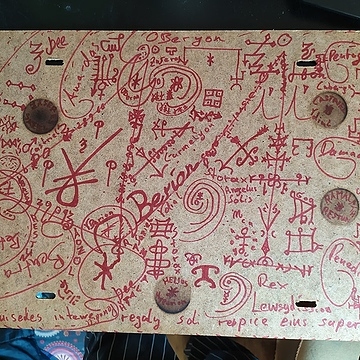 Prefered incense:
1/3 cardamom+ 2/3 clove. 3 drops neroli-oil.
Alternatives: Copal, franchinsense,mhyrr. Oak.
Metal: Mercury, Silver, Copper
Planet: Pluto, Oberon, Saturn, Sirius
Astral Sign: Libra
Prefered Colors: Red, Black, Silver
Prime Element: Air, Aether.
Secoundary Element: Void, Earth.
Circle of Oberon
Hyperianism symbol for living devotees.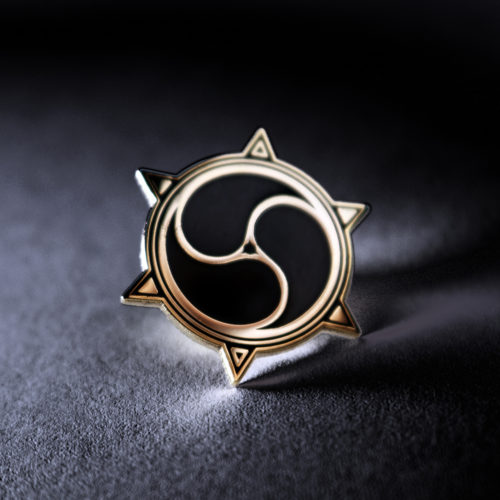 For reference ;
Old guide version (long read, finished during 2020.)
Success stories and experiences go here, please.
**Thank you Yberion**
idol;
Use it like a sigil.
---
Seal of sorcery sigil

My idol;
Use it like a sigil.
---
¥¥¥¥¥¥¥¥¥¥¥¥¥¥¥¥¥¥¥¥¥¥¥¥¥
¥¥¥¥¥¥¥¥¥¥¥¥¥¥¥¥¥¥¥¥¥¥¥¥¥

¥¥¥¥¥¥¥¥¥¥¥¥¥¥¥¥¥¥¥¥¥¥¥¥¥
¥¥¥¥¥¥¥¥¥¥¥¥¥¥¥¥¥¥¥¥¥¥¥¥¥
Sincerely,
¥'Berion