@Healing_Heart


awe! Ofc cookie can get a reading!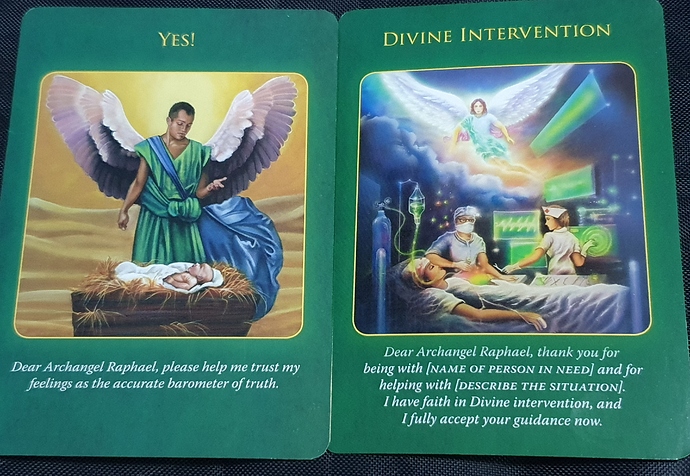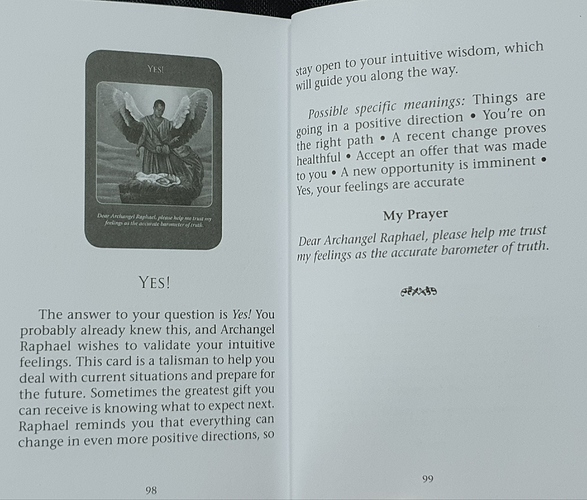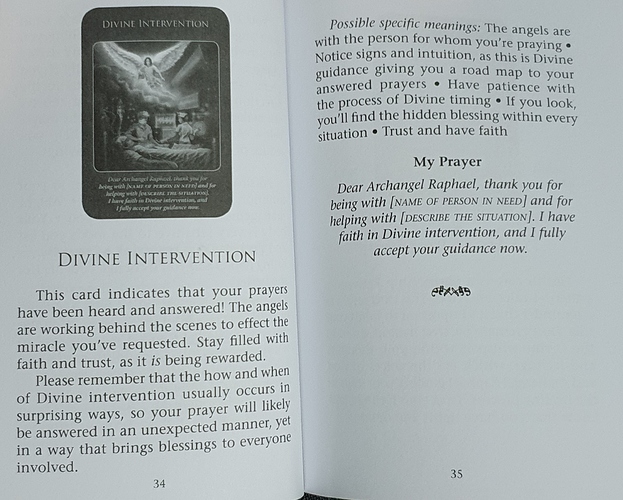 Whatever your question is the answer is yes!
Raphael is working on it!
Page numbers meaning!
34: Your prayers are heard and answered by the angels and ascended masters, who are with you right
now.
35: A positive change is coming about for you, with the assistance and protection of the ascended
masters.
98: The more that you focus, and take action upon, your Divine life purpose, the more that the gateways of
abundance open up for you. Focus on your purpose, and let your finances take care of themselves.
99: The spirit world has an urgent message for you: "Get to work on your Divine life purpose now!" Ask
the spirit world to help you with motivation, clarity, direction, and anything else you need.