I am finally having the courage to offer this! It is for my practice so take what you get with a bucket of salt…
I'll do the readings on my own time so expect to wait for a while!
I am planning on keeping this thread open so its ok if you want another reading after a while with these decks!
Pick the decks you want from these (as much as you want) or will be picked for you!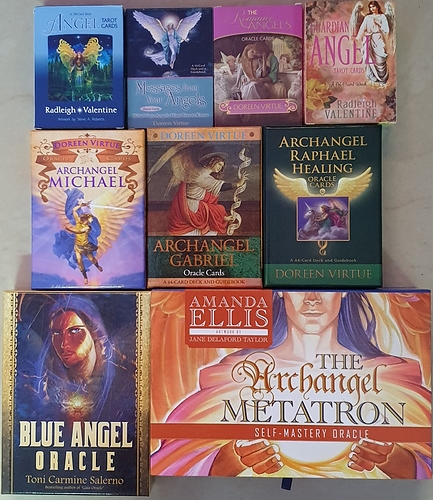 1- Angel tarot cards
2- Messages from your angels oracle cards
3- The romantic angels oracle cards
4- Guardian angel tarot cards
5- Archangel Michael oracle cards
6- Archangel Gabriel oracle cards
7- Archangel Raphael oracle cards
8- Blue angel oracle cards
9- Archangel Metatron self mastery oracle cards
Tell me if its relevant and if you have any tips or explanations for me in the comments!