A beautiful day spent with my s/o.
I just bought some blue lotus tea as well as this: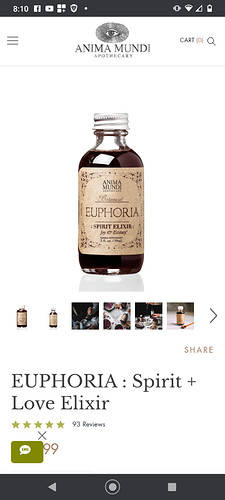 I'm looking forward to seeing how they effect me!
Considering a nice bath. I got myself some tea, kombucha, and raspberry dark chocolate. I think I'll burn a candle and read my book
I am going to give my debit card to my s/o and tell him he can give it back to me in two weeks. I'm cut off, man… Lmao
I just found my calea tea that I forgot I had. I think I'll brew some up before bed and have my journal handy to write down my dreams.
I went outside because I saw something rustling about in the trees. There were birds mating in my avocado tree!!! I ran inside and grabbed my s/o to look with me. I've never seen anything like that before. It was incredible.