I'll just copy/paste from my journal.
I imagined a green glow first light then dark spinning around me before it went into my heart.
I fet heavy so I laid down and imagined it blanketing me. I felt cold (side note: my room is pretty warm without cieling fan (right above my bed) or ac on) but comforted like I was safe.
I imagined that its glow reached down to my other chakras, I did this all the way up until I came up to the crown.
I felt a sharp tingle from just below my hair line straight above where I feel pressure from my third eye (between the brows) and saw a white glow come from it and in that I saw a design: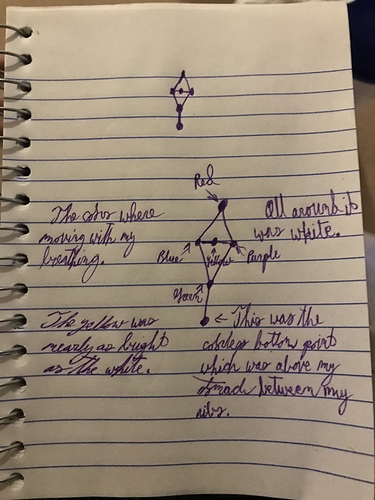 I think what I saw was what I have to work on. I haven't work on blue or yellow yet.
But as the title states, what do you guys think?