So I've been re-working through EA's Mastering Divination course and I recently got through the part where he covers omens. Now, there's threads all the time on here about divination using tarot cards, energy sensing, runes, etc., but I hardly ever see anything pop up about omens. What are omens, you might ask?
According to Merriam-Webster, an omen is "an occurrence or phenomenon believed to portend a future event." The word "ominous" and "omen" both come from the same Latin root word ōmen, which means foreboding, but an omen doesn't necessarily have to be baneful–it can be neutral or even a positive indication of something to come.
The interpretation of omens is one of the earliest forms of divination that humanity invented (eclipses are a famous example of oft-noticed historical omens), and it consists of observing odd phenomena in nature or your surroundings and interpreting a meaning for it. This process involves using your so-called living imagination to extract the meaning, which basically consists of seeing past the bare facts of what's happening on the surface and probing deeper into the underlying significance of the omen using your intuitive & creative side.
Perhaps the most frequently noticed omens these days are numerological and astrological. Most people (even non-magicians) will find significance in seeing 11:11, either on a clock face or elsewhere, but other numbers are often reported as also having meaning. We all probably know at least one person who thinks the number 13 is an omen of bad luck, for instance.
Astrologically, a common omen is Mercury retrograde: seeing the planet move backwards from Earth's vantage point (even if this is just an optical illusion) usually heralds communication breakdown and project failure. Comets and shooting stars can signify natural disasters and death, and EA mentions the blinking of the binary star system Algol (the Devil's Eye) as an omen of decapitation.
Some other examples are augury, which is interpreting the movement of birds (like seeing a flock fly in an unexpected pattern, or a certain type of bird where they shouldn't be). Others are unusual weather phenomena (rings around moons, strange fog, or funnily shaped clouds), and odd insect & animal behavior (swarms of locusts presaging famine and drought, cats and dogs where they're aren't ordinarily). As an example, the so-called Black Shuck of England is an enormous black dog with glowing red eyes that is said to be an omen of bad luck, misfortune, and even death when seen by the unfortunate victim.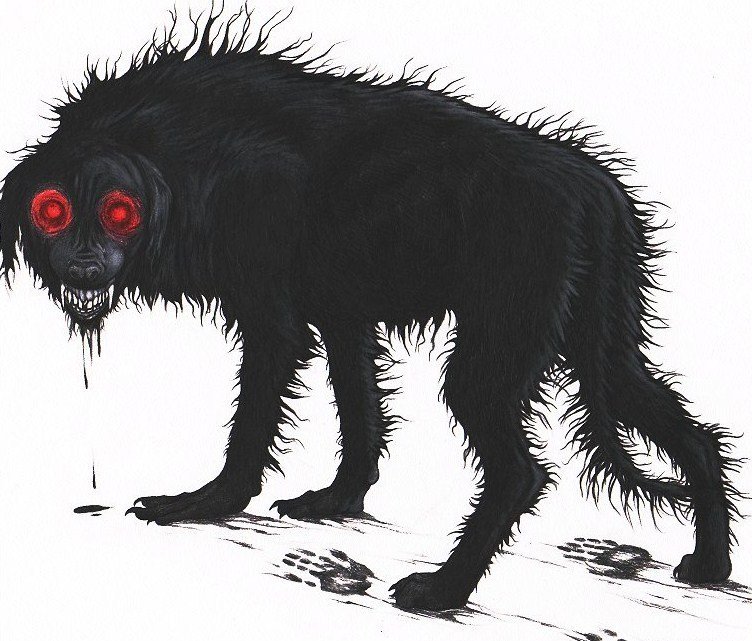 Personally, I've noticed that the more I get into a magickal state of mind, the more synchronicities start lining up and the more I can extract meaning from the random vagaries of daily life. When taken too far this can tip over into the absolute chaos of schizophrenia, where meaning is found in every chance occurrence, but in that fine line between sanity and madness lies the magician's key to divining the future.
So what omens have you guys experienced and what do they signify to you?