Very pretty! Reminds me of the dryads from the witcher video game series.
Oh I've not played that one, but I been thinking about trying it out next time it's on sale in steam.
Thank you.
Np! The games have a great story but the combat takes some getting used to. The third is arguably the best in the series, so if you cant make it through the first two, at least give that one a try.
My last boyfriend said the same thing, and recommended I skip the first two all together. Good to know tho, so if I get pissy I won't miss a good game at the end.
Also I highly recommend the dlcs for that one. Heart of Stone, while short, was amazing! Some of the best DLC content I've ever experienced in my years of gaming. The other big one was blood and wine, which is very vampire focused. Have fun!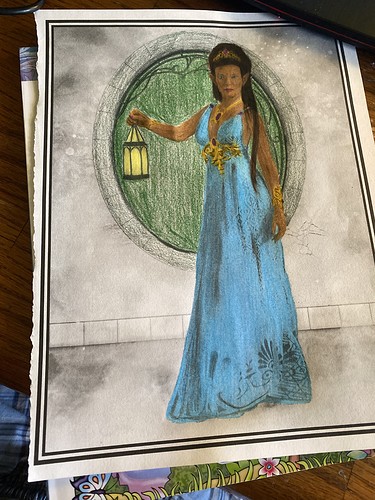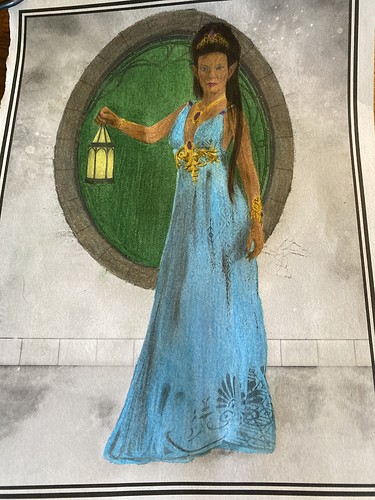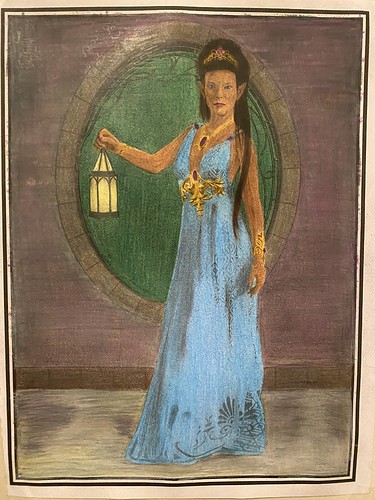 I can't get the wall on this one to smooth out, but it's grown on me a little since I sat it aside a few days ago
This one was harder than grayscale. My amazing boyfriend got me new coloring books, but they take color differently than my sketch paper or grayscale. I'm using the same pencils on this paper the color almost has a waxy texture and it smears and i have to use a lot more pressure than the others. It literally took me 15 days to do this- short bursts after the first two days, but I have more time in this one than any other I've done.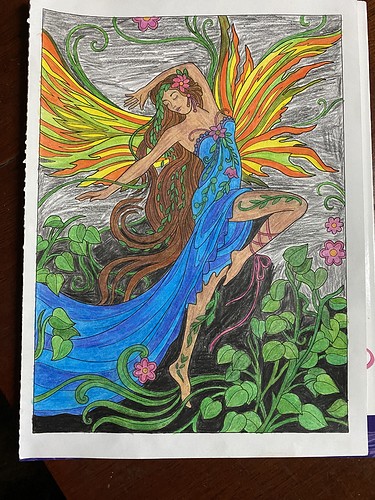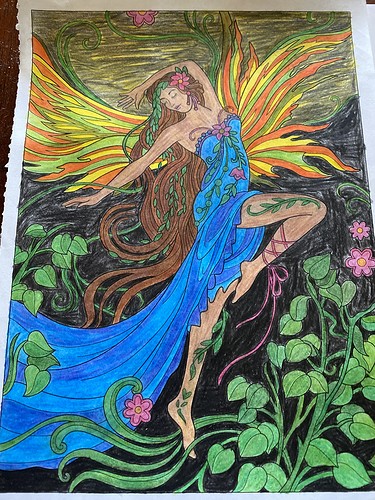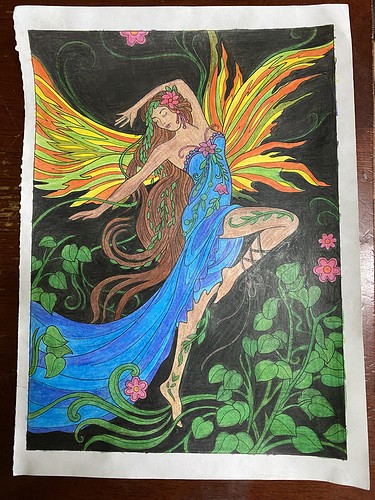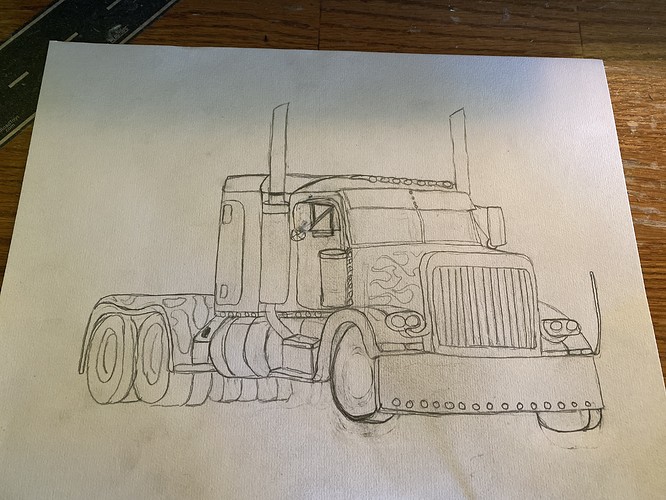 This is honestly one of the hardest sketches I've ever done. It's for a friend and needs colored and smoothed out still, but who'd make thunk thst tires would be the most challenging part of this image…


I need a break before I can finish it, this part was that hard lol
This one makes me think of jim carry in the mask.
Reminds me of transformers optimus prime
It was originally going to be Optimus Prime, but my friend was here when I was ready to start coloring and he chose canary yellow with black and silver flames. Oh and the swan he had me add to the hood also.
I actually scraped that original though, and completely redrew and colored it on Sunday, changing the angle of the truck and trying realllllll hard this time.
I signed it with my real name, instead of my pen name, thinking that since there is already value to my art, someday when our kids are selling of our things because we are long dead, it will be worth more than my other art, because it's my real name

Yes I'm silly, this one went to a real friend so, that is the real reason.
I'm happier with this second one, but I still struggled with the tires, can still see where my proportions are off here and there and all over lmao… but you'd think it was his prized possession the way he shows it off, and it's kinda cute he's so proud I drew it for him.