My life has been super tumultuous ever since I did the blood moon ritual, more so than normal. I've been in the hospital for heart problems, I'm looking at being forced to end my 20 year career as a truck driver.
I had a 48 hour ambulatory EEG done Monday, and today the diodes were removed. I swear the pattern resembles a 666 across my forehead and it smokily appears across my vision when I close my eyes .
The thing about it, I just finished a follow up ritual this morning without full evocation, just a deep meditation sigil opening through my 3rd eye and a paper rendering, while I asked Azazel for a sign.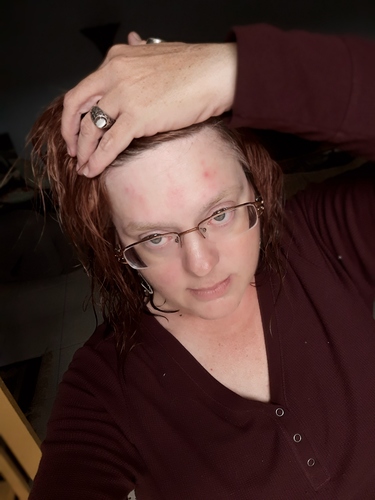 What do y'all think?