Pat here, back again with another series of shenanigans. Though this time, it might be more personal than the previous journal, which began with a magickal working immediately, followed by recaps of earlier noob experiences with different spirits and mixing in only a little reference or segue to the mundane here and there. From wanting to practice magick and find my own style and path, to gradually balancing both the mundane and magickal in a way that suits me best… now in this journal, the goal is drum rolls to simply write about myself.
Truthfully, cheerful as I always am, it's still not always a perfect balance. That did not change. There are still days I cannot fully practice magick due to work. What changed, however, is in how normal and grounded everything feels now most of the time, as if there is no separation anymore between the mundane and magickal. I am not eloquent enough to describe exactly the sense of "oneness" that comes to mind as I write this (maybe it's just because I found what works for me and what doesn't?), but one thing's for sure: since there were so many changes that occurred within a span of months, I can't help but feel excited about how many more surprises could be in store this year and onwards.
The name of this journal is from an old form of my native language. Translated to English, it means: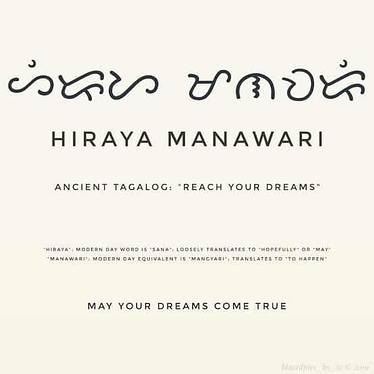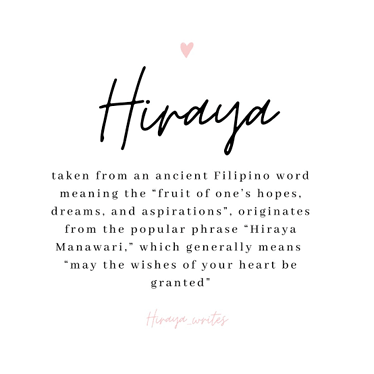 I decided to use my own language this time, along with uploading this journal exactly today, on my younger brother's birthday, to give it a more personal connection/significance which could further encourage me in sharing more personal entries, no matter how boring or silly these seem to be. I'd also like to allow myself more freedom and randomness when writing about my experiences, hence this personal journal. I will still share spiritual experiences, certainly, but I also want to write about how I watched this one anime that reminded me of a cliché lesson or two, tarot decks I've been drooling over for a while now, how another person's Mars in Sagittarius placement is completely showing itself based on his/her performance at school (this was so fun yet frustrating to observe) and the like.
And also, maybe because I like how reading the title, whether you open this journal or not, is almost like being told one of those uplifting well wishes regarding the dreams/goals one would like to achieve.
---
Extra notes:
Summary

Almost made the cut, but not quite! Some possible titles I've come up with while planning for this journal (and yes, they're still in my own language):

Paraluman – a muse or woman of beauty, someone who inspires artistically, a compass (older meaning)
Bukang-Liwayway – dawn, daybreak
Indak ng Balarila – These are Filipino words I've combined, which means "dance (indak) + of (ng) + [the study of] words or language (balarila, though it's most commonly known as "grammar"). Obviously, it does not fit this journal's theme and I merely liked how deep it sounded in my language lol.