Hey there.
I want to start my qliphothic work but don't have the Kundalini. I awoke it 2014. My Kundalini didn't rise out of two times when I was in panic.
Then it rose but fell back again because I calmed down too fast.
My Kundalini serpent spoke to me.
It said: "I want to survive eternal death".
I wanna use my Kundalini but don't know how to reach it. It doesn't answer me anymore, too.
Can anyone of you travel to my Kundalini astrally and ask it why it doesn't rise or work with it?
Or what could I do?
My meditations become longer and longer.
I'm able to keep thought silence reliably.
If you can't astralproject you could use
evocation for the qliphothic workings firstly, right? I wanna use a mirror.
What can you recommend from your experience?
For one of my first evocations I would use
Lilith's Throne Seal from the Book of Sitra Achra.
Any experiences with this one?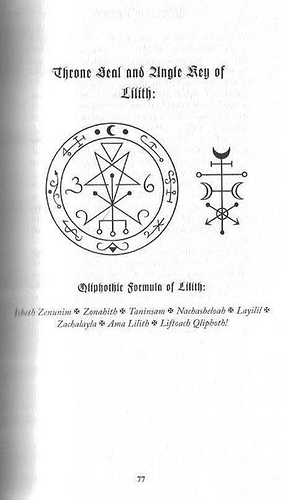 Evocation would be my first way.
Any tip for my start with the Qliphoth is highly appreciated!
Regards,
Lukianof