I thought it was wine and chocolate that made the world go 'round
I prefer gummy worms and mountain dew
Give me a firm spot on which to stand, a strong enough lever, and I shall move the earth.
That's a fucking promise.
Well
chin up!
boobs out!
butt out!
stand tall!
I think that's all the "you gotta be TOUGH poses shit out of the way"
& just remember someone has to DO IT!
Randomness:
Liberty is not freedom to do as we please. Liberty is the ability to do as we ought.
Paraphrased from the ever excellent Art Of Manliness.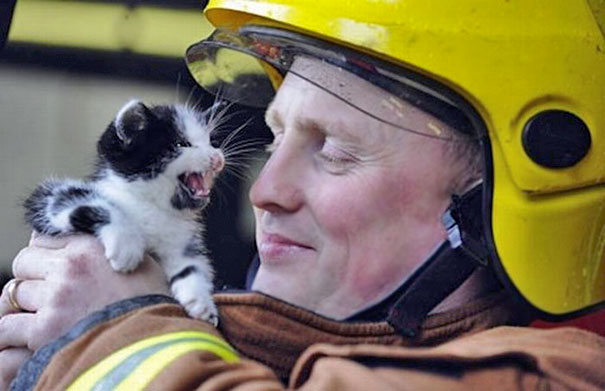 I wonder if any of these people went home and fell asleep bitterly regretting the internet arguments they missed, all the doomscrolling that they should have fitted in on Facebook, or the the porn they could have wacked it to that afternoon, instead?
"We make our choices, then our choices make us."
They simply live their lives, day in and day out with no praise needed.
Love binds. Hate breaks.
Don't forget the lessons you've already taught.
Become. Or simply waste away. Isn't that what you have intentionally taught?
The pug cometh.
Counting down.
You got a pug?!! Awesome!
Be careful.
They're all aliens in disguise

Wonderful pics
In a manner of speaking…

Oooh
Maybe she's babysitting one?
My daughter has a black one that just turned 8. Fit in the palm of my hand when I brought her home, but now she's 19 pounds and growing gray hairs lol.
Random factoid:
I was reading a book ("Fluent Forever" by Gabriel Wyner) which said this:
An American adult listening to a monotonous "rock … rock … rock … rock … lock" will show a sudden spike in brain activity when "lock" breaks the monotony, but a Japanese adult won't show any change whatsoever. A Japanese baby, however, has no trouble whatsoever recognising the two sounds…
So, what we're taught is normal, surrounded by and immersed in, really can cognitively maim us, and it does so beneath the grasp of conscious thought, and even, subconscious recognition (because a spike in brain activity can occur from a subliminal cue that the conscious mind misses).
Next time you meet an instance of people trying to dumb something down, bear this in mind.
This book helped me with something difficult recently:
There are many excellent bits of text in it, but also large and prominent copyright warnings, so for the purposes of review I'll just share one that stood out the most:
MIND CONTROL

When people think of the words "mind control," they
think of people controlling the minds of other
people. Not me.
I think about controlling my own mind.
Sure, we are physical beings, and we must obviously
embrace our physicality.
But we are our minds.
And I'm not going to go philosophical on what that
means and where the "YOU" actually is—whether it is a
soul or your brain or your heart or some other
conjured-up place.
What I do know is this: You, your mind, the thing
that is reading and comprehending these words right
now, that IS YOU.
And you can control it. You are the machine, and you
can control it.
People ask me, "How do I get tougher?"
BE TOUGHER.
"How can I wake up early in the morning?"
WAKE UP EARLY.
"How can I work out consistently every day?"
WORK OUT CONSISTENTLY EVERY DAY.
"How can I stop eating sugar?"
STOP EATING SUGAR.
You can even control your emotions: "How can I stop
missing that girl or guy or whoever broke up with
me?"
STOP MISSING THEM.

You have control over your mind. You just have to
assert it.
You have to decide that you are going to be in
control, that you are going to do what YOU want to
do.
Weakness doesn't get a vote.
Laziness doesn't get a vote.
Sadness doesn't get a vote.
Frustration doesn't get a vote.
Negativity
DOESN'T GET A VOTE!
Your temper doesn't get a vote.

So next time you are feeling weak or lazy or soft or
emotional, tell those feelings they don't get a vote.

…Don't let your mind control you.
Control your mind. And then you can: SET IT FREE.
It's an ebook, and available on Amazon: https://www.amazon.co.uk/dp/B08CT4JHTG
Excellent for subjective synthesis of a very specific mindset.