So, while I was in the process of something else some time ago, my mind was getting a bunch of different stuff that honestly started to feel like channeling or a minor download of some sort, I dunno.
Anyway, this came together at some point: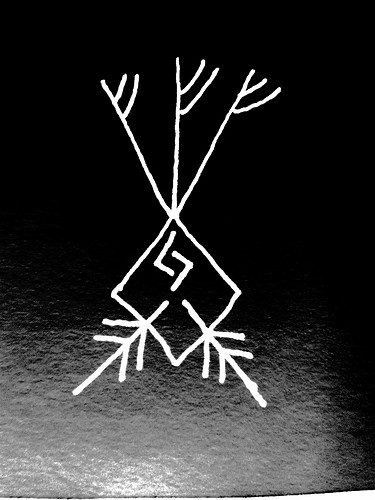 To dissect:
We have INGWAZ, here representing a seed.
Within that seed is JERA, the rune of harvest and the year
Penetrating the bottom sides are double ANSUZ which become arrows (TIWAZ), and the lines further protruding into the seed create the intersected lines of GEBO.
Poking out they look like roots coming out of the seed.
Sprouting from the top of this seed (INGWAZ) are three FEHU.
The whole time I got lots of images of wheat, and these three fehu should be looked at as pictographic ally representing stalks of wheat







This is more a long-term project/goal thing.
What I saw in my mind in regards to use was things like drawing it out once a day every day (such as on a calendar, or on a piece of paper til the page is full) then burning it.
You could make a talisman out of it to be destroyed upon completion of a goal (or season if you want to use it as a seasonal thing).
Or, meditating on it mentally (visualization) starting with one ingwaz being planted in the ground watching the jera form within, and the seeing the arrows piercing the sides, then becoming roots.
Watch the fehu/wheat sprout out the top and picture a field of wheat in the wind under the warmth of the sun. (Ideally with good visualization you should picture a field of these rune glyphs, and/as a field of wheat)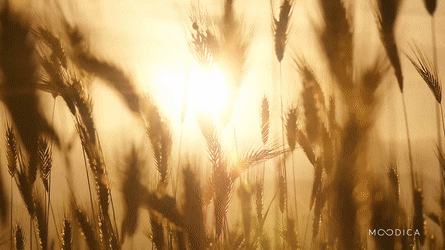 To further unpack, you have in this imagery the receptive feminine (Venus) of the seed, the penetrative masculine (mars) of the arrows, the communication and exchange of the runes ansuz and gebo (mercury), the solar imagery of wheat, the imagery of harvest (Saturn) and abundance/prosperity (Jupiter).
Imo, there's a lot of planetary aspects to it (or I'm just batshit crazy).
I'm sure there's other ways it could be used that I didn't see in my "visions" as it were.
At any rate, here it is and I release it out to the forum.