I felt a sleep, different time zone

I didn't get your advice last night and I decided to continue the job without his symbol.
I will not do the evocation for a couple of days and then try again with a clear goal.
I want him to see that I saw the mistake.
Thank you so much Borgy!

Then you did got my advise

I'm surprised @DarkestKnight hasn't gotten to you yet

you needa post and intro! Haha
Ah yes

, please do that here: Introduce Yourself To Members Of The Forum
@princessofdarkness, it's one of our forum rules. And thank you
Look, I really don't like to write a lot, my English is not the best and I do not know what to write .
I know that I have to present myself, but I will leave it for later when I get inspiration.I'm not interested in writing an essay like the rest of the forum.I will!

do you think Lucifer knows what we write here?

Some only type a short sentences like I'm …… from this part of the world (if you want to mention) and I like to learn …… and it's a rule to go further into this forum
Contrary to popular opinion, I do sleep, ya know

hello,
can i know the method you used to invoke lord lucifer at first, cause i am a beginner to so i want a step by step guide please help me.
Thank you
Hello,
You have different methods to evoke him. If you are beginner I would recommend 10min meditation with bineural beats,draw or print his sigil,give him some dragon's blood/sandalwood incense,a glass of red wine,for welcoming him.After meditation you should be in light trance state,say this incantation "Altash Faltu Kanta Exune,Lucifer Kalla Kama Fultu " 3times to increase his presence than say his enn 6 times "Renih Tasa Uberaca Biasa Icar Lucifer " Gaze in his sigil,you should be in theta gama state ( trance,if you don't know what is it,you should learn to meditate and practice to open your astral senses,use the search button here to find that,there are plenty of them !) Close your eyes and try to feel his beautiful energy
Never banish him or any high level entity,just say,thank you when you are finish,he will stay as long as he wants.Lucifer days is Monday and Sunday,it would be great if you are contacting him tonight because his energy is more powerful! Ok ,now I am giving you a little help


First use this meditation ,its given from Lucifer

His sigil :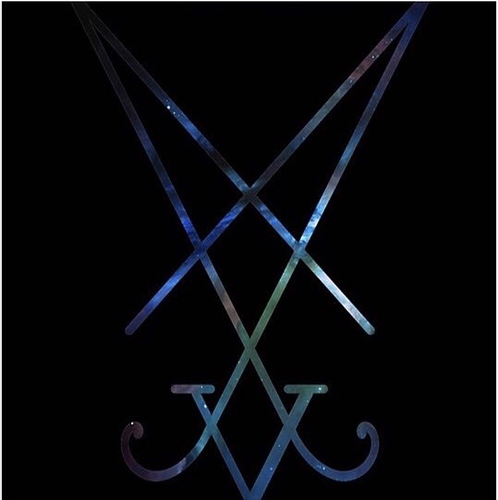 Candle colors are:blue,white,black,red and could be orange! He likes chocolate cakes,chocolate,orange and your time and dedication like offering. I wish you best luck and success to reach to him,just follow this steps and it will be fine ,he is very casual,friendly spirit,don't worry and approach him with your heart,that's the most successful Lucifer evocation ever!
Thank you very much no one helped me this much
No problem at all,we are here to help each other!
What are you talking about?
i tried it the sigil lines started to disappear and reappear while i was gazing but i didnt feel his presense so is there any explaination for that please help