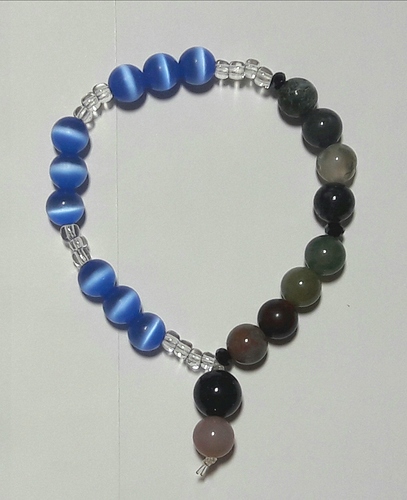 I have one!
This is my prayer beads to the Allfather, it is used in meditation and prayer. And what's so special about it is that I made it. XD
Composition? Nine beads of (possible) Cat's Eye, another nine Indian Agate, with a blue Aventurine. And of course the most important ingredient, in this, is my mind.
If you guys have one too, then you can boast yours on this thread!