Interesting, fictional question.
Since it's such a silly question, I guess I'd ask to live in my fav anime.
Nothing. If that concept happened I would value myself more than anything. It's who you are, your identity.
A relationship or some love stories with women (met as waitresses or during an internship etc.) I felt attracted to in the last years; the money to travel and buy products, the freedom to use candles and incense.
Souls are actually useless to spirits, so giving it away is pointless. Plus, we need it to survive. The idea of selling it is religious propaganda.
But since this is a more humorous question (I'm hoping), I'll play along. I'd sell it for
Is this like a hypothetical? Cuz…
If its just a hypothetical and you're not actually serious I'm so sorry

carry on I couldn't tell.
I'd sell my whole self to be his bitch, haha.
To be honest, I'm not sure what spirits would do with souls other than eat them and transform them. In fact, it's arguable if we have multiple souls and what the soul is in the first place. So I'm not sure what I'd do if some demon was like "sell me your soul". I'd probably ask for wisdom if it's possible, though. (Which I doubt will ever happen).
But I am the devil, er, I mean angel, no, I mean, god… wait what's a "soul" again? I'm probably allergic.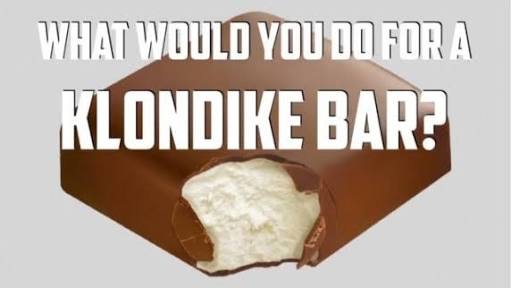 I wouldnt …people who sell their souls arent looking at the big picture eternity is a long time
Assuming that souls are an imortal thing. But not everyone thinks so.
Hhmmm…what would i sell my soul to the devil for…hhmmmm… unlimited foot rubs on demand anytime i need them until death.
I bet the Devil gives positively sinful foot rubs
If we assume that selling a soul is an act of spiritual transaction… I think it simply means to "believe in" whoever deity or God you choose to believe in. The devil, in this case.
To believe in someone, is to give him all your trust, all your life, all your thoughts and emotions, especially at the time of desperation and weakness. That's selling your soul, in my opinion. Because it's really a transaction. He will guide you, support you, be there for you anytime no matter what you need or hope or wish for, with self improvement and spiritual advancement in mind as a primary goal. Not only material gain.
Selling your soul is another way of saying… believe in him. In my opinion. Not to worship him with rituals and prayers like almost all religions does. Or writing a contract declaring that he owns your soul, that's a ceremonial - symbolic - ritual, not the actual act itself. But to truly give him all your heart-soul at all times. Not just when you're praying for something. It's a transaction that starts a connection, or a relationship. That's how I see it. If this is how it is, then selling your soul to the devil, or any other deity is very possible and nothing wrong with it.
A full weekend or 48 hours straight of absolutely NOTHING to do,no work calls, no one to tend to, and to just lie on the couch relaxing and doing absolutely nothing- except BALG you tube channel of course.
Well I'm not big on giving away vital components of myself for profit but if I was I would want immortality after death, and to be an all powerful and omnipotent god in life, getting everything I want until I die.
I'd never part with my soul, but I wonder what I could get for the souls of my three roommates?
i wouldn't settle for anything less than a can of Pringles.
Wait! I changed my mind. I want the tears of mine enemies frozen in time and fashioned into a glorious cape, which sighs and sobs gently when I move. I shall wear it to the opera just to laugh at people who stare and go "Shhhhh!".
Assuming I had a soul… chocolate for course!! Now on to that ritual