Get Magickal Cashbook by Damon Brand. Or Book of Agares by S. Connolly. Or Daemonic Prosperity Magick by S. Connolly.
if you really dont have much of an idea of what to do, just grab the book 'The Greater Magickal Angels - Instant Access To 133 Angelic Powers' by Damon Brand. Go through every angel's characteristics, what they're good at. See which of those Angels fit your needs (you can call more than 1 Angel at time) go through the whole process with Arzel and Raziel (dont skip it).
You can do the rituals in that book while also doing the rituals in 'Wealth Magick' by the same author.
Get Magickal Cashbook by Damon Brand
Yes you can get that book too.
Thanks for guide

I was facing eviction and in the midst, I got into a car accident…the other insurance accepted liability and cut me a check of the estimated cost to get my car fixed. It was $500 short of the amount I needed.
Here's my thing with incidents like that. Now you don't have a car, but you gained money. It's basically a win-lose situation and you've ended up basically at 0. You know need a new car, too. I just don't understand how that's good.
If you rely on that alone, then yes. If you strengthen intuition and get guidance from spirits, you could put extra money in the stock market and possibly become rich. If you live in a cheap place and can keep money left over, then no matter what your wage is, you possibly could get rich faster.
I still have my car. They did damage to my back door.
Sorry for the lack of details.
It's an eye sore that my car is damaged, but I still have a place to live for me and my children.
I do understand what you are saying though. I had the same mentality. Why do I have to ask for something when it is a necessity? Even further…why are people getting shit when they are terrible people? (My childrens father is one of the people)
One thing I want to know, we all doing magic rituals but some people without this having power… how that possible? Is that inner energy what we have all or they have some kind of other energy…
If your running a business. magick won't fix it. running a business require everyday solution of running a business. magick may bring in opportunity for customers or networking. You still have to know the basics of running a business as well as customer service and knowing how to get clients./marketing. Running a business isn't easy. Library have a whole section of running a business books.
Inheritance. Chance. Genius. Those things matter. More than magic, I guess.
Greetings to all
I am new to black magick but so far I appreciate the knowledge am getting. My worry is that I was scammed in my attempt to join the Illuminati and I lost almost everything. I lost my headship of the school in which I teach and I sent my bank account into great debts. Now I don't receive salary, I take overdrafts but my income is not enough to even settle the overdrafts I took from my bank. In December, the manager asked me to leave his presence as they can't give me any more O Ds. Now my only delight is the fact that I have found the light at last and have discovered that demons can bring back all that I have lost. I want to work with Mammon as he is the demon of luck , fortune and wealth. Can you teach me how to start in order for me to get a better results?
Thank you for the reply
What exactly do I have to do to contact Mammon the great demon of wealth?
Am not lazy . I only need guidance into demonology





Welcome @TheLight It is a rule of this forum that all new members must properly introduce themselves, so please click the link below and tell us about yourself and any experience you have in magick: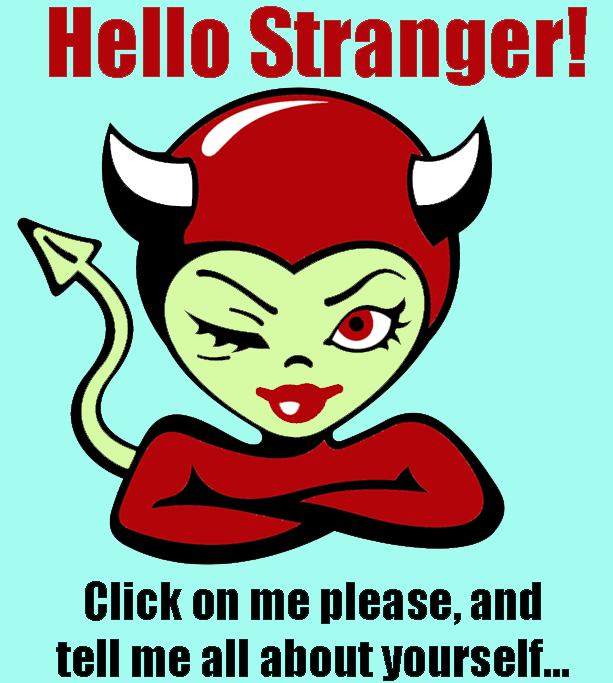 The stock market is kinda shit right now hahaha
Not really. If you bought when the prices dropped, you would have some good gains right now and in the future
stock market is a scam of sorts. why? cuz how could a value of a company be down 20% and up 200% in a day? makes no sense. who decides the value? It's just playing with numbers. It's just a way for the conglomerate company to take your investment and use it to run their business. Most people don't cash out so your money is there for the company to use. And it's not guarantee you'll get it back if the company bankrupt unlike banks which is insured. That's just my opinion. In the future. there won't be stock market as people see the truth of it. that's what i think.
Banks still better than stocks. Depending on timing and situation of the state of the country. the best probably gold or silver bars. But the value is too high now. before it was cheap. Now that money currency value is at risk thats why gold skyrocket decades ago. All the rich bought gold back in the days cuz they know what's up. gold is international money. U can't trust each gov's money to last forever and the value of the money can be manipulated. Gold is less likely to be manipulated if it's hard gold.
The current lockdown is destroying the value of money in every country