Never tied… all free… 100% agree!
Like King Belial says "I am no King but also have no Master."
That's what's "becoming a living god" is all about…at least for me
Reflecting her darker side… tasty one! Thank you! @Anassa
Same, but with red somewhere in her attire or eyes.
Come to think on it she has come to my mind a lot lately, although I feared taking up any particular being for a long while, due to situation here, but now I'm rethinking it all. Hmmmm!




Something like this? @anon57587505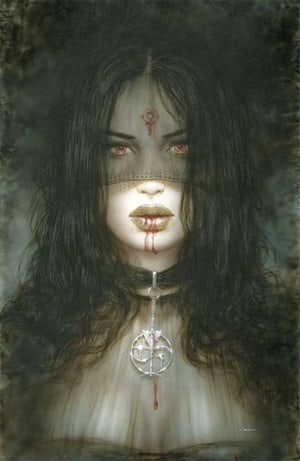 Yeap, I'm a fan of Luis Royo lol
Yes!! Very nice, thanks for sharing.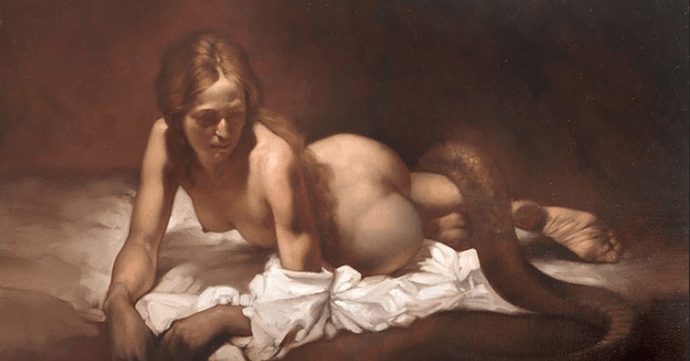 from this site > https://steemkr.com/writing/@guilleoro/lilith-the-demon-of-the-night
That one is very similar to how she's appeared to me. I really like the energy she gives off, even when there have been a few times that it can come off as overwhelming.
I still remember the first time with her… scary and overwhelming. But a desirable one too…
Lilith has two main forms I've encountered.
One she has long curly black hair purple eyes and wears a golden Babylonian crown. The other she has long straight red hair. In both forms she has pale skin and usually wears no clothes. Always beautiful and seductive. I love her!
Mental image I got was somewhere between these
Summary



Hidden out of consideration for kiddies. The third I used in my grimoire in black and white…Sorry artist, whoever you may be…
Really beautiful ones… the first and the second show her power and strenght. The third one, wow, her inner feminity is flowing out. Great, great pictures! Thanks, Akashiel! @Akashiel
Love it! Her seductive dark power is flowing out from that picture. Thanks, @MiKu