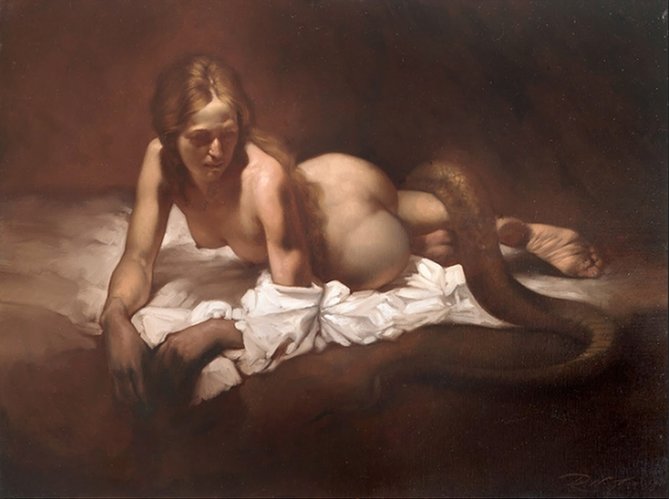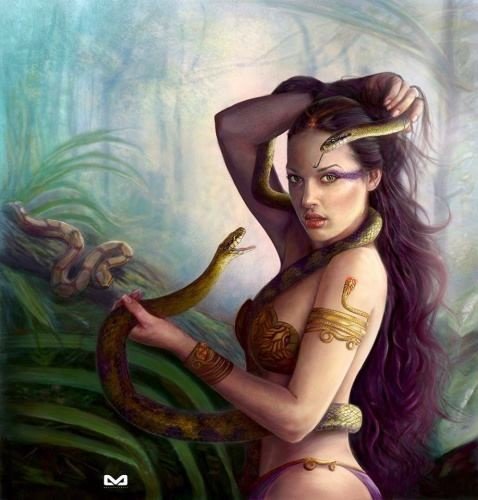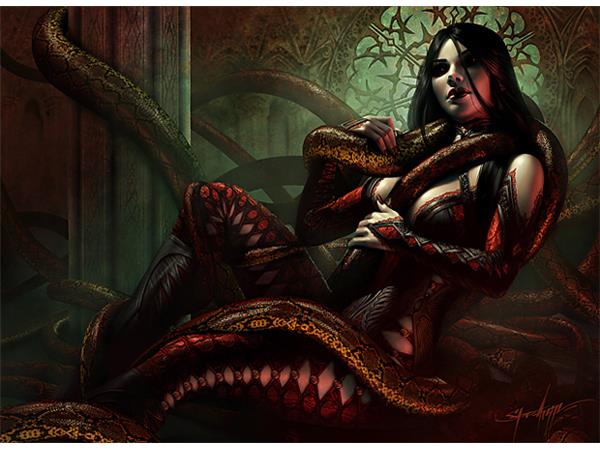 I think she'd be different from the usual standards of beauty. She'd have dark skin and thick hips, possibly bbw.
You are right. Most of people imagine her like a curved woman with black of red hair, pale moon skin. I think all depends about how we imagine her when work with her.
As the woman who rebels against gender, you'd picture her as in-conventionally beautiful. Maybe Aphrodite or Freyja may look like these women, but not Lilith.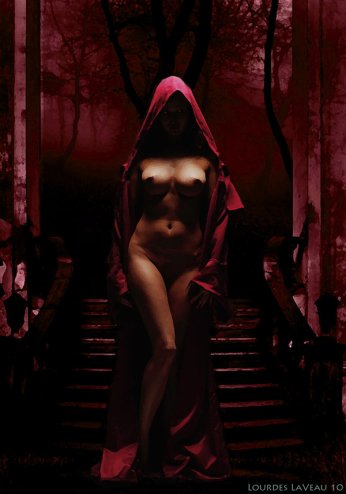 I think we free to imagine her as we want, as long we be devoted to her. And those pictures reflect how I've dreamed of her while I am sleeping or when I am working with her. However, I respect your opinion about that. Thanks for your comments!
I am evoking her tommorow so I'll post my experience.
Tiamat is in my schedule…KING Paimon also…Duke Dantalion…
Archangel Raphael is on my naughty list so I gotta evoke him …
Swinging both dark and light
Great! Good luck on your magick work!
The more the merrier

Not yet invoking any of them but my body my temple to let them in.
Perfect! Go deeper and tell us later if you invoke her.
The energy of this one being is fierce for a reason. I don't think about her normally but if she was the first wife of Adam it makes sense that her independent spirit is still among us. She in my view doesn't want ownership, but wants to teach people to think for themselves and not be tied down mentally or physically. If I was involved with her I would make her as the one whom I follow but not to worship nor adore, just a teacher that lets me be myself wholly. Not letting anything make you bow down to it, not to be self serving but just to be clear about freedom. We all want it and have a right to own that in everyday life. Anyways, some folks needs help feeling good about themselves and embodying such a spirit could do this for you. Just my two pennies worth.