"If You Want Something, Take It…& Destroy Anything That Gets In Your Way"
It had been a while since I'd communicated with Jezebel, up until a few days ago, although she's been part of my life for as long as I can remember. Since I can remember I've always admired Jezebel, her story captivated me, it was my favourite one and idolised everything about her. I always felt as though there was a link between us, as if we had a similair soul or we were as the saying goes "cut from the same cloth", its the same with Herodias and Salome… But anyway, Lilith reunited us a few days ago and she was expressing to me how in a way, she should be seen as the dark witches/magicians type of Saint Mary Magdalene, at that same level of worship and attention Catholics hold Saint Mary, we should hold her in our work and worship, even higher If possible. I was searching away on the Internet I found this page I thought I should share for anyone else wishing to communicate with Our Lady Jezebel
If you have a look around from the link, there's also a page of Delilah as an "Unholy Saint", Rahab the Harlot, the witch of Endor and a few others. Check it out, I thought it was pretty awesome.
Here's Jezebel's sigil for anyone who wishes to use it (this is the one I made)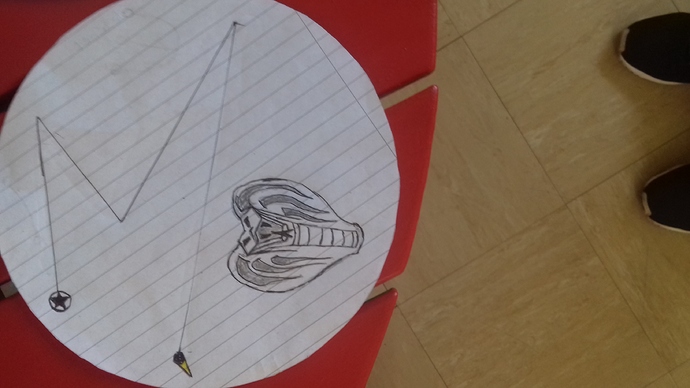 Or you can use: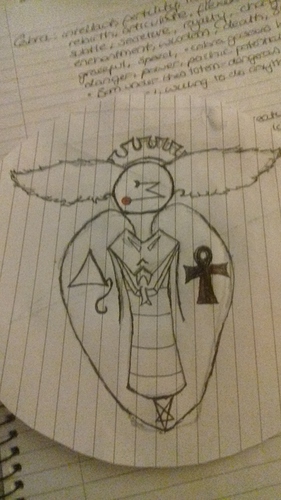 I couldn't help myself but do another with a bit of a design just as an offering for her and something neat to put on her section of altar…I'm no professional drawer or artist btw, it was just meant as something fun to enjoy doing for Jezebel: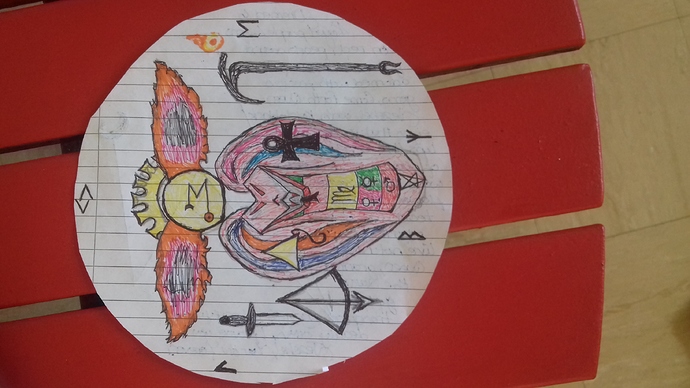 I found it amazing and inspiring, how (as Jezebel explained to me) she died…well was murdered by being threw out a window etc…yet became something even more divine than a queen, Jezebel told me this was because of her loyalty to the Old God's and the strength of her faith in them, they granted to her the gift of immortality as what I'd describe as a harpy/siren/succubus type spirit.
I'm going to post some Prayers I made, also some bit's of information about things sacred to her that I found…so enjoy and share your thoughts/experiences of/with Queen Jezebel