BULLYING THE DOUBLEEDGED SWORD
Like (too) many thinks in life
It makes you and(or) breaks you
I just look upon our so called Modern and progress

and where it is heading with its acceptance and tolerance sheme…
Of course like nothing new in extremes. and nothing is on the long term good for anything when it is extreme.
Be it bullying be it loving or even acceptance bc there are some things in our life and also out from it that, you will be confronted with or you should be and must be confronted with.
And it depends how authentic you to yourself stayed or stay over the years how you will react to it or these situation(s)
As an advesary, sustainer, or creator-helper. Inwardly outwardly.
There are just bad habbits, persons, circustamces that just reeks negativity in its variety of forms and manifestations that are in the actuallity not necesseraly here to be just tolerated but to be overcome and transformed into something bether or oposite or just cleared. (the great work)
The pendulum does not swing and gets stuck. Water who stays still becomes clear but also with time undrinkable if the container(mind inner perspektive body, soul) is unclean. A Hero allways stays the same or be a nobody without challlenge or advesary vise versa.
So as an allegory.
You as an Alchemist who works with your inner mettal. Needs certain heat and sometimes you need a different origins other than love-passion-growing-healing-helping, or nothing - acceptance - solidifying as heat source to bring the mettal unto melting and to work with.
My example
The heat of bullying - hate-destruction-desolution.
When i look back in my earlyer around 12 and 13 life i whas a fat fuck who just greedily consumed anything that tastes good in copious amounts. And my brother just bullyed me on different occasions subtly and more than enough openly for my fatness and greedyness and jealosy of obtaining and eating food.
He did it so long and of course i didnt take shit and kicked him badly up when the boundarys are just too crossed. And also i brocke together and just cryed. But everytime he did it. Sommething in me after the storm happened a reaction.
The flicker.
Looking in the mirror.
Realizing where it is heading is not healthy nor beautyfull.
Sparkles.
I am not taking anymore all this comments of my body and my behavior of my brother nor that of mine. My inner talking.
I am going to find the solution.
Flame.
I am going to train and eat and behave differently.
The work has begun.
Trough bullying i changed over time my behavior from greedy to more humbler amounts when it comes to food when looking back and on some thinks also generaly. I am thinner and more muscular manlyer and build a ingrained healthy habbit of trainig daily differently.
That helped me tremendously in my deepests despair that ive fallen in. Just bc my brother just couldnt tolerate my fatness my looks and behavior.
Of course there also beneficial thinks or more positive thinks in life that are getting bullyed for no apparent real reason just as succesfull people mother nature or a quiet kid.
Thats why it is a double edged sword.
Sometimes it is due and sometimes not and there when the not is the case you also cant stay besides it in a idle poise. You must do something about in passion or hate or love with anything that has ignited in you.
Bc when not.
It stays still, stagnant and with time it rotts degenerates and decays you and the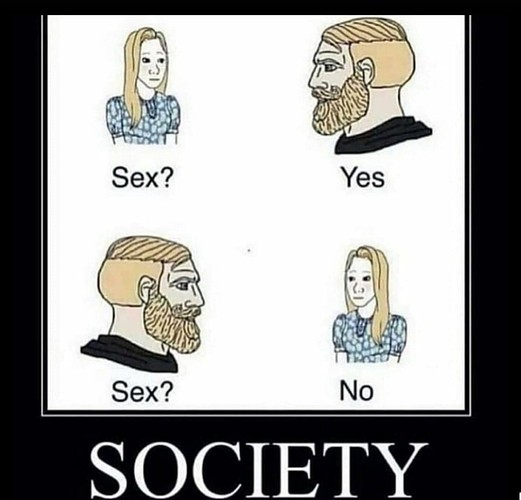 We life in a socitey a socitey we life in btw.
(Just imagine in a sec when the guy where fat and ugly the woman would be probably reporting him to police for sexual harassment)
Id did change many thinks about myself going trough bullying into positive. And i am even thankfull for all that necessary bs they had given me.
Besides that i also understand now why i wouldnt like a fat brother nor a fat partner. This trait alone says much about an character on the outside. Greedyness, lazyness, slow, takes much thinks and time when it is not necessary and is just unhealthy in so many matters.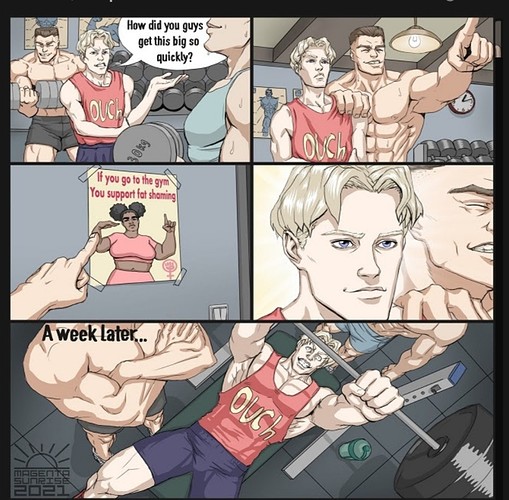 This guy is just gold…

ᛋLUX🐍ANGUISᛋ