Does anyone else REALLY like the kind of sci-fi/fantasy skyscape that has a really big planetary body in it, like this?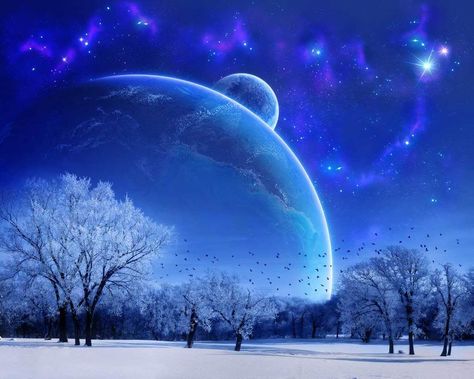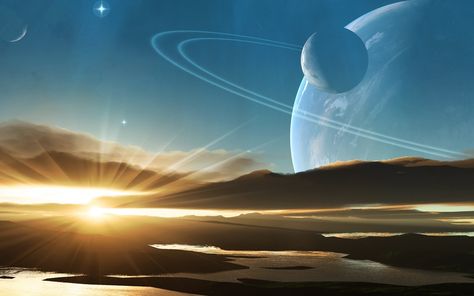 ---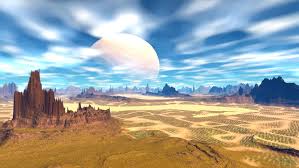 I noticed the same idea in an ad yesterday on TV, for some game (Destiny? I think) and I realised, I've always really liked that exact kind of thing, far more than skies with realistically-sized moons, stars or nebulae or whatever. The top search results in Google Image Search for "alien planet" have that same format, as well - huge planet hulking over the horizon, so it must be pretty popular.
I imagine the only way you'd get that would be to be on a moon orbiting a gas giant, otherwise the gravity - mass? - some phsyics stuff, anyway
would crash the two together.
I wonder if we evolved there? (Cue Twilight Zone music…
)