By far one of the most hilarious and also the strangest books I own. To be honest there is so much nonsensical bull shit it is some what "unworkable." On the other hand there are a few things throughout this tome of early Christian/Icelandic Paganism that have peaked my interest specifically this one made me think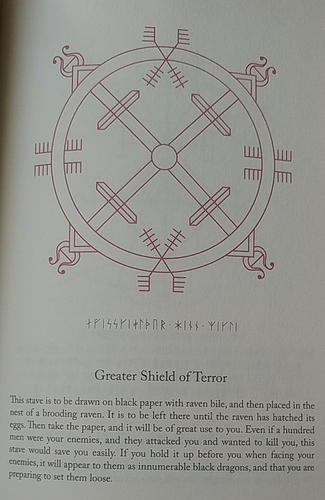 If this was originally designed to be used against human attackers could it be used to intimidate rogue entities and astral parasites in the same way? Could this be used in everyday life to ward off those that would work against you?
What do you guys think?