@Jetsetrose hey, this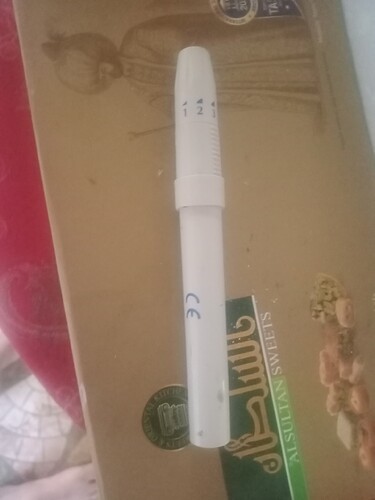 Is called an auto injector pen. The head is unscrewed and a small sharp piece of metal called a lancet goes inside. Then you're able to put the device to your finger and and get one small sharp poke to draw blood. This is mainly used by diabetics to check blood sugar. Most pharmacies carry these and they and the lancets are cheap.
And…
It doesn't hurt much.