That moment when…homemade meatball subs

I keep forgetting to get the mail, and I am glad I went to grab it a few minutes ago my Disney Belle funko pop came in. Now, I am waiting on my can of more wound wash stuff Neilmed for my piercings to come in.
Also, my mom has been enjoying her vacation with my ex stepdad in Panama City, Florida. She's been sending me pictures, and I am hoping when she gets back me and her gotta plan our mom and daughter trip for next year in April if I am still at my job. Which, we are going to plan better ahead and stay somewhere that has an open pool.
That moment when…Samuel L Jackson voices a character in a family friendly movie and cannot use his most well known phrase: "What in the mother father cocker spaniel is going on here?"

That moment when you finally learn to properly vet an entity and who they are claiming to be an the first one you try it on proves to be true
(I'm so proud of myself)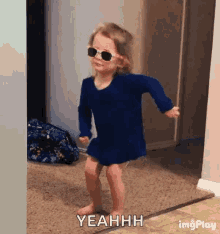 So I might, have to hex my boss.
I'm not familiar with you practice. You got this or is help needed?
I asked a friend of mine for help, basically my boss wont stop harassing my coworker to the point that she put her 2 week notice in and wont remove it till he is fired.
Has anyone ever had a swollen lymph node in there armpit and how do you get rid of it?
Yes, I have, it did go away eventually.
But you never know the causation, so I would suggest letting it checked out.
Also, a semi-regular detox regimen could be a good idea. (in general) As the lymphatic system is basically the body's detoxifier.
Tmw you try burning incense for the first time since having covid and end up with one of the most unpleasent headaches ever. For the whole rest of your day…
Guess I wont be burning anything for the forseeable future.
TMW 8: I didn't see a new TMW thread
It's right here

I am already not happy that my ex stepdad has moved back in
Molly McCann v Launa Carolina… fight of the year so far?
Beautiful display. Anyone got any others that might beat this one?
P.s. I know this isn't an occult related topic (hence why I put it in the general discussion section) but I just wanted to see if anyone had any others that rival or beat that one? Because it was good.