Thanks for this ! I knew that my manifestation would happen soon and wanted to test this one out. So far it was accurate.
If you are up for another go (and no worries if not): About when will X suffer retribution?
Here's to hoping for soon or else I'll have to do something about it.
6 Wands likes me. I'll bookmark this one, too. Thanks !

I just noticed…
This seems fun lol my question is When will I get my manifestation ?
Fuck I got 3 months too
Thank you and good luck to me having sex for the first time =/
hope it's not a three some with that 3 of cups
When will I get into my next romantic relationship?
Thank you!
Can I ask another one too please?=))
When will be the next time I meet A ?( his name starts with A I mean)
That makes sense Thank you

I was wondering if you can please give me another one, you were on spot about the house situation (the selling got cancelled by my brother

). My question is when will I have enough money to start the adult chatroom I want?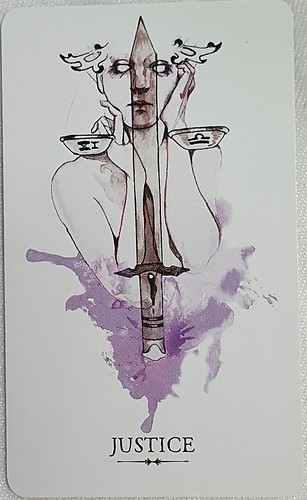 Justice: Balance and equilibrium, Cause and effect, Fairness, Justice, Responsibilty.
The Tarot doesn't know how long it will be. It is entirely up to you. This card is about legal matters; when that has been resolved and dealt with in your life, then and only then will it come to happen. If you want it to happen faster, then work through your issues concerning this card faster
When will I hear from B.P.S., wanting to reconcile with me or see me? Thank you.