So this is how the situation evolved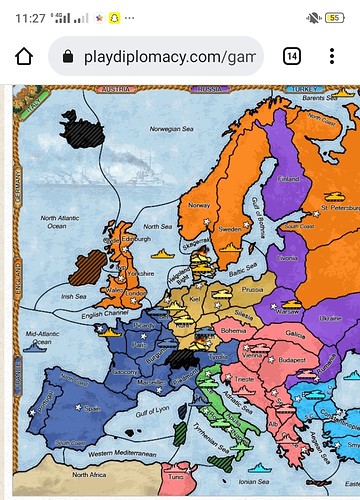 I took Denmark, Brest, and Warsaw
Bwahahahaha




Everyone is super pissed now!!!
I get three builds for taking three supply centers. Two fleets and army.
It'll take France and Germany two years to recover from what happened.
I'm sorry I know this is BALG I'll try to keep the posts spirit topic related. I just had to share this, it's highly satisfying.