Two days ago I've decided to draw Chernobog's Sigil, and put it under my pillow, ergo this was the second night I've slept with it. I started experiencing several things after it. Let me share those with you.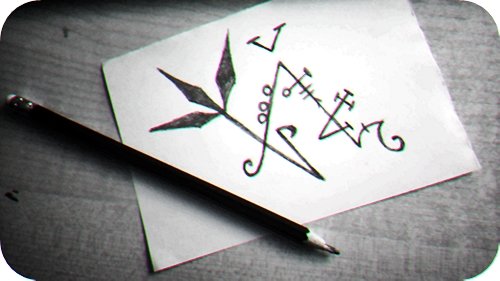 Effects of it while / after:
After I put the Sigil under my pillow and layed down to sleep, I started senseing this, even outside the bed. When I'm isn't about to sleep, I can sense randomly a hot energy pulsing, flowing inside my body, towards my lungs and heart, and it feels like this energy had a big pressure where it is getting concentrated (the center of my body), and then suddenly, it became ice cold.
It happens several times / a day, and the whole process takes 10-15 seconds. Sometimes it repeats 3-4 times within 10 minutes, but if I went to the bed, it is constant.
Dreams and the Night
My dreams turned insane after this but sadly, every time when I wake up I forget almost everything about them, and in the next moment I can sense Chernobog's presence. I'm able to talk with Him and connecting with Him, at this half-sleep state (what in I woke up all the time, and maybe because of Him). It happens that I fall asleep again, then waking up again and again, but He is stays with me.
Possible effect of His presence on my mother?
My mother started to complaining about she can't sleep in the last two days, and if she was able to do it, she has horrible dreams.
Have you experienced this kind of sensation before (see Effects of it while / after)? What kind of "effect" is it?
It can be possible that a God's presence can bother others? - Can this be intentional?
Keeping continue sleeping with could cause other effects, or intensify my actual experiences?