"Until you make the unconscious conscious, it will direct your life & you will call it 'fate.'" – Carl Jung
"I never seen no road what didn't have a stopsign" - old southern man I met once.
"Gods never reward or punish, you stand in the way of a hurricane, one moment you're there, next moment you're gone. Doesn't matter if you're a saint or a sinner. So do whatever makes you happy. Declare yourself a God or spend your life serving and praising the Devil…They both don't give a fuck. But when you see that hurricane coming, you better know exactly what to do, because you may never get a second chance." - Anonymous
Do not underestimate the 'power of underestimation'. They can't stop you,
if they don't see you coming.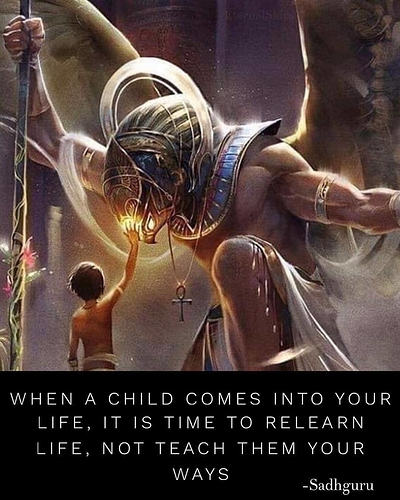 @Ms.Liz
you may like this place
yaaay!! Yes, thank you dear! The more perspectives and ideas learned from others, ones mind expands to limitlessness
"Holding on to a sentiment, anger and bitterness is like drinking poison everyday and expecting the other person to die." - Lord Buddha
It is far better to be pissed off than pissed on.
Unknown author
This child, this tincturing life, must be assayed, proved, and tried in the qualities of nature; and here again great anxiety and danger will arise, seeing that it must suffer the damage of temptation in the body and womb, and you may thus lose the birth. For the delicate Tincture, this tender child of life, must descend into the forms and qualities of nature, that it may suffer and endure temptation and overcome it; it must needs descend into the Divine Darkness, into the darkness of Saturn, wherein no light of life is to be seen: there it must be held captive, and be bound with the chains of darkness, and must live from the food which the prickly Mercurius will give it to eat, which to the Divine Tincture of life is naught but dust and ashes, poison and gall, fire and brimstone. It must enter into the fierce wrathful Mars, by whom (as happened to Jonah in the belly of hell) it is swallowed, and must experience the curse of God's wrath; also it must be tempted by Lucifer and the million devils who dwell in the quality of the wrathful fire. And here the divine artist in this philosophical work will see the first colour, where the Tincture appears in its blackness, and it is the blackest black; the learned philosophers call it their black crow, or their black raven, or again their blessed and blissful black; for in the darkness of this black is hidden the light of lights in the quality of Saturn; and in this poison and gall there is hidden in Mercurius the most precious medicament against the poison, namely the life of life.
Be yourself as everyone else is already taken.
i did not read the whole lots so if this is all ready here then go them people who like this
you got the like for this one
Nothing is a waste of time if you use the experience wisely.
Rodin
Indeed
Thanks
I've always liked Alan Watts.
"I am the terror that flaps in the night. I am the overstuffed burrito that splats in the lap of crime. I…am Darkwing Duck!"
"We should forgive our enemies, but not before they are hanged"
― Heinrich Heine
Will i need passport to astral realm ?
— my sister
Yea I got you,I got this on camera !!!
WRAAHHHHHHHH
It is occasionally wiser to imitate the court jester, who plays the fool but knows he is smarter than the king. He talks and talks and entertains, and no one suspects that he is more than just a fool.
~ Robert Green