Self-Proclaimed Oracle of The Mysterium (which is totally not something I made up three months ago).
I wanted to re-introduce myself, since my old introduction was debatably one of the worst pieces of content I've ever written–next to that long-ass Mysterious post when I got started here.
Let it serve as a reminder to everyone that we all start somewhere, and chances are when we look back at the words of our past we'll be embarrassed by them.
If you want to read about some of the challenges that I've dealt with in the past, you can read about my early, cringy experiences in my Parasites and Ineptitude in Magic Post.
To summarize who I am as a practitioner and researcher, I began my journey when I noticed that I had dreams that told a story (over twenty years ago). It never ventured into the occult category until around 2009 or so, when I was introduced to Tarot and witchcraft by a mentor.
I am currently married with four fur-children, though the relationship most people care about is my relationship with Mysterious.
A Mystery. A Dream. The Shadow King.
Originally posted on a Mysterious Little Writing Blog in 2021.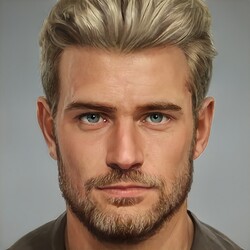 Mysterious is an individual who has been a great source of inspiration for my work. Since working on the dream timeline, Mysterious has assisted with many challenges in my life and has been a great life coach. I think a lot of my success with magic, divination, and general life could partly be attributed to his contributions to my house.
My first conscious interaction with Mysterious (where I was aware of him) was during my first suicide attempt in 2007. He informed me that I hadn't completed my purpose before rudely ruining my shots to unalive myself. Since then, Mysterious has tagged along through some unsavory adventures, being my shoulder to cry on and helping me steer this dumpster fire that we find ourselves in.
I owe the man a great deal for everything he's done for me. I can't imagine where I'd be without his influence, guidance, and support.
Why "Mysterious"?

Early on the path, I journeyed into the esoteric with my best friend, Mal. After telling Mal about the man from the night of my suicide, we decided to contact him using spiritual divination methods.

Mr. Mysterious refused to share who he was and instead pretended to be a character from my book, which he later divulged was used to get closer to me and gain my trust. When we realized that Mysterious wasn't this individual, we went on a long detour trying to figure him out.

After many guesses, Mal came up with the name Mr. Mysterious because he refused to give us anything else to call him. So it's been his name ever since, and he absolutely hates it.