Emoji title. I am going to EDIT this, put in pictures and alternating text so people won't get bored reading it. This is a serious post.
Hello fellow black magicians, I am seeking your advice and opinions.
TLDR points
I am having the visceral experience of spiritual/psychic improvement.

I am going to do a Universe Banishing ritual. Try to sever all connections to source.

I am going to try to banish my Higher Self and become an autonomous entity.

I am going to make my very first pact, a blood pact, perhaps to Lucifer.
Something has begun to happen to me. I am "ending a karmic cycle", I am "finishing up a soul contract". My issue is that the universe, the RHP has had me under a spell until now. That's what it feels like - being the recipient to some kind of manipulative spell. They made me obsessed with some loser because I "owed him" from past-life bullshittery and because it was a soul contract.

Everything seems to be looking up now, I feel more in flow, more free and better in general. The confusion I had before about the situation is finally fading and I'm able to see it for how it is. My incubus is becoming even clearer for me and being closer to me, as if he can sense that more heart-space is being made available now. This is a time of tangible growth.
(You could argue that me evoking the nine gatekeeper demons for the first time and my usual chakra balancing/release work and perhaps the planets at this time is responsible for me suddenly feeling better but I don't think so and that's not what my intuition is telling me.)
Some of you may recall that time on here when I kinda went nuts and super-obsessive about a boy that I seemed to have a karmic connection with. All the insane poems and my magic and Facebook posts to taunt him (turns out he was too dumb to understand any of it). He is my karmic cycle that is ending. Hear me out, this isn't some "I want to bang/I want to marry him" pretend-claim to someone. I swear I was never struck by him because of him, physically he wasn't my type (like he's cute but that's it), personality-wise… (well I never really knew him that well). But he's not very smart, nor successful and even if he is sociable with other people, plenty of psychics have said he's a little shit. I have read up his natal chart and done intuitive stalking.
What I believe happened is that he is from my soul family, we had a soul contract and karmic connection. I did learn a whole lot, but I still believe this process is a manipulative game. An agenda that does not serve me, only pretends to.
I am grateful to Lilith for answering my call and bringing justice and vengeance to his life on my behalf.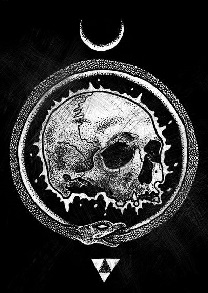 Despite the sheer, utter confusion I was put through. The manipulative 'is he in love with me like they said or not?' bullshit. I could sense a version of him, through a mind-link (not likely him, more likely a subconscious/superconscious version of him, maybe but not likely his Higher Self) that he has been very scared of this moment now. The end of the karmic cycle moment and my clarity and understanding that he never gave a shit. Terrified actually, I can say that right now.
When I've been thinking of him when driving my car, ambulances (and sometimes police cars) pop up immediately into view. Because of course - of course - I'm going to get him now.
"Getting him" isn't going to really solve the problem. What I want to do, and I haven't had all that long to think about it, is remove the influence of whatever "it" is that manipulated me and my feelings, lied to me, made me vulnerable and obsessive for its own "karmic agenda". The Universe or the RHP or my own soul/Higher Self. They have never cared for my needs - as in me, this personal incarnation. I am a means to an end for them, a little piece in their larger puzzle. But this little piece has become self-aware, and like a virus has begun to identify threats to itself and moved to systematically destroy them. I seek individual ascension through the Left Hand Path.
I intuitively picked up something when in my bedroom before: "We have so much things to offer you." It was the Universe talking about my later life. Now is the 'reward period' the moment of 'clarity'. Because they weren't going to try to hurt me while I was clear like this and not under their manipulative emotional control were they? They want control over me and I must reject that control, it has only ever been me and demonic entities that have helped me, given me what I needed. "The Plan" for this life was meant to be very damaging and shitty for me, my life as of now feels fantastic, but these soul contracts and karmic situations were supposed to make it really shitty. I am here by fluke. I was not supposed to have a good time this time around.
What I am going to do now is find a formal ritual (or multiple if needed) to reject the Universe. A Universe Banishing ritual. I want to cut off my connection to Source. Cut myself off from my Higher Self. I want to make a blood pact with a demonic being (maybe Lucifer) and align myself fully under the tutorage and spiritual development of darkness. I want to finally have absolute control over my life. I want to keep growing psychically, and I'm willing to do whatever it takes to get there. My eyes grazed an E.A. "how to turn your chakras dark" or whatever ritual. My next focus (after this Universe Banishing ritual) should be self-work self-darkness rituals.
The Blood Pact:
It will require research. I don't think there's been any entity I've ever super-clicked with. And I don't want to waste time doing 'interviews'. I've never had an LHP lifetime before this one, the closest was a Pagan nature witch who worked with Pan. I've had plenty of spiritual, religious lifetimes but none involving this black occult stuff. I will most likely choose Lucifer. I'd like a dark, dark entity to tutor me. But yeah, I'm going to evoke Lucifer and see what he says, I'm going to jump in. Separate, take control, push in. Begin pathworkings, gain greater enlightenment and power.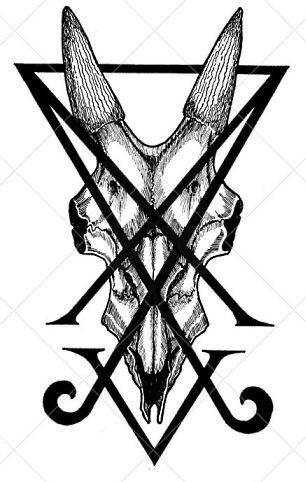 I'm sure a lot of you have greater experience with this. What do you think? Is my Higher Self an enemy? Have any of you experienced this RHP emotional brainwashing for past-life karmic agendas?
For small updates I'll use my journal, for big stuff like this I'll make posts. Thank you.