Hey there all of you. I was going about enhancing my divination skill set a a few weeks a go. And I was more or less guided, my hand that is, as I did Automatic Writing except it developed into something else. I know the difference between automatic writing and channeling, which is what I understand is what it turned into. I revived this: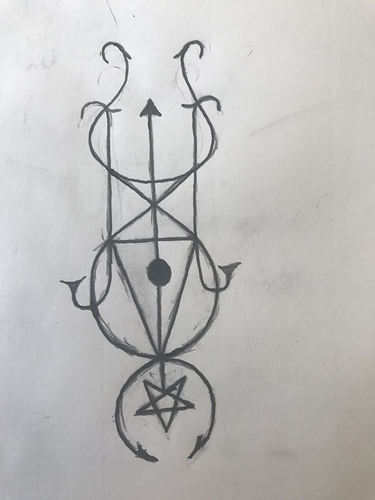 Since I am university student and in the spirit of free speech and as a student undertaking a somewhat scientific approach in the way I practice magick. I'd like for to help me figure out what this is, I have an idea since I channeled it, however I want to see if you get the same feeling that I did or if I somehow managed to screw it up.
So the question what is this image?
P.S pardon my drawing skills they are lousy. I will try to work on that.
All the power to you
Niwo