Hello
As so many people want a reading and have to wait sometimes, I thought I am trying to do a pick a card reading for you that might help a little.
How it works:
Pick a Pile from the photo.
Don't take the one you think looks best but the one you feel a connection to.
The one on the Left is Pile 1, the one on the right is Pile 5.
Go to the reading for the pile you chose. It's possible that not everything resonates with you as this is a group reading.
Chose a pile: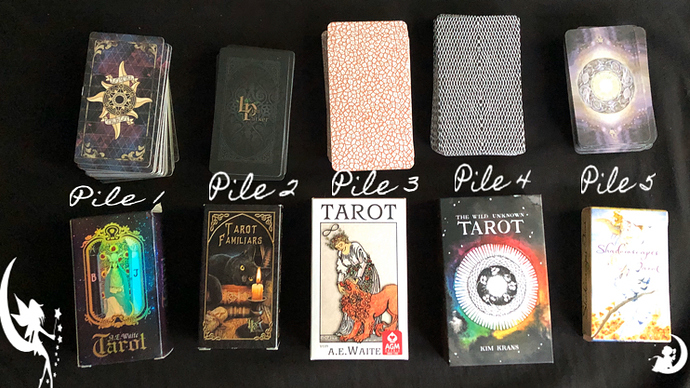 Please wait until I posted all the readings until you comment.