So I've been doing some contemplation on what my next magickal project should be.
Out of all the things that could be improved in my life right now, a significant one is that I basically care too much about what other people think. I have no problem intellectually recognizing this drive to seek the approval of or validation from others, but actually resisting the emotional pull of this is another matter entirely.
I don't want to completely eliminate my store of fucks-to-give, as I still prefer to at least pass for normal by continuing to wear clothes and not cannibalizing the door-to-door Jehovah's Witnesses for food during the winter…

I just want to turn the fucks dial down a bit. To unashamedly mix mythologies, I want to go from Clark Kent to Tyler Durden pre-Operation Mayhem.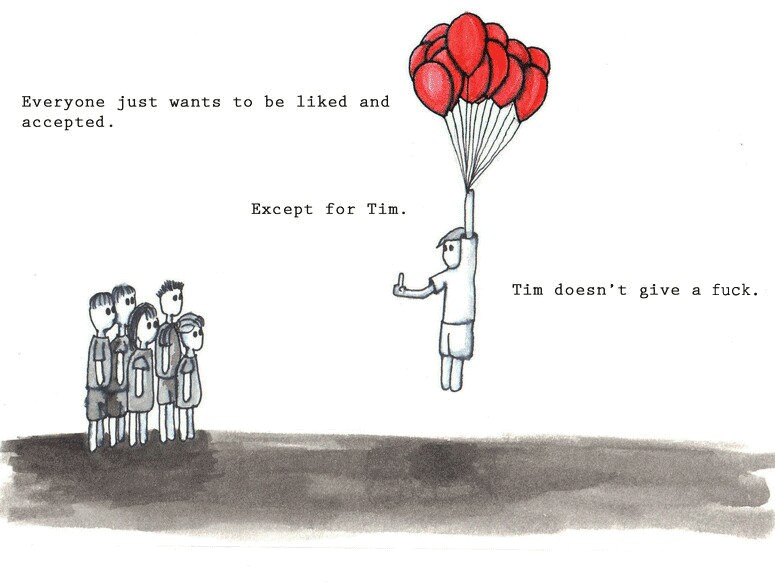 So, how does one give less of a fuck using the occult? Any spirits or magickal techniques y'all would recommend? I was thinking maybe a short possession of an entity known for their lack of empathy, but am not sure which would be best.