I was born with the new moon (1 degree in Cancer).
What does it means from a satanic/demonic perspective?
Thanks
Don't know, but it's probably a good omen of occult significance. I was born under a full moon and haven't struggled much with my craft.
This is a really dumb question, but how do you know what you were born with? I'm sure I can do a quick google search with my birth date, but what are the key words I should use?
"What kind of moon during my birth" for example?
Wow! Thank you so much. I don't know what to do with it, but it is definitely interesting to know.
me too, just checked and i was also born on the new moon day. wish it could be of any help with my craft
Oh wow thanks! Full moon phase here, 180 - 225 degrees ahead of the Sun. Don't know what to do with this info, but its cool to know I guess.
Ay thank you
born on waxing gibbous moon🌘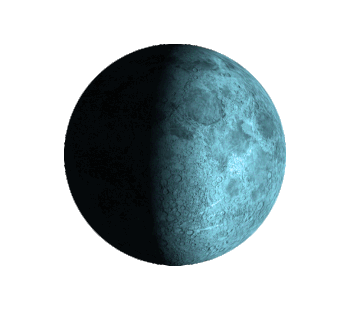 You were born on the Waxing Half Moon Phase
90 -135 degrees ahead of the Sun.
The waxing half-Moon rises at noon and sets around midnight. This is the time of the fastest increase in its physical size and so its energy is correspondingly active and dynamic. Ancient druids considered that this was the most auspicious time of the month in which to work their magics. Anything that begins now is latching on to the strongest lunar tides of growth. It usually occupies the next sign of the Zodiac that shares the same quality (Cardinal, Fixed or Mutable) as the new Moon preceding birth and so that quality is sure to be dominant within your personality. Its strengths and its weaknesses are both your greatest strength and your greatest weakness. You may be overly busy, stubborn or flexible but whatever your soul path, the challenges and opportunities created by this dominance are the key to your personal growth and development.
Btw, I checked it with multiple sources and the above link is wrong, there was no full moon when I was born
It was actually Waning Gibbous.
Moon in Virgo, waxing Crescent. Interesting.
For me and one more person from my family I checked, it was wrong!
Another way to confirm the moon phase, is simply to type "moon phase" with your birth date.
I used website where it calculates my birth chart and it also indicates that I'm born in waxing gibbous moon.
Then probably that first site has something against me and everyone I check