Only one for right now.
I want to perform this experimental divination idea. The idea is to pour paint over a canvas and see the outcome. Like this,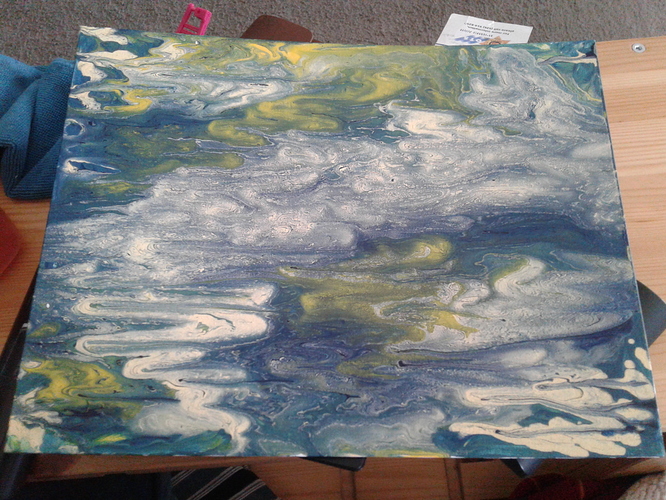 I will attempt to read it, hopefully someone else can give it a better read as well, and you should too.
You will pick 3 colors, simple colors not complex and I will video/photo the process. Will need other Info too likely.
Only one volunteer for now, who wants to give it a go?